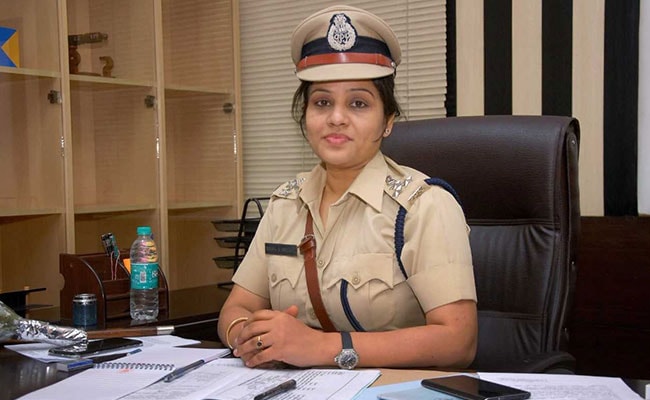 Bengaluru:
The AIADMK today accused DIG D Roopa, who exposed the alleged special treatment given to jailed party chief VK Sasikala, of "misconduct" and urged the Karnataka government to restrain the officer from speaking to media on the issue.
In a complaint letter addressed to Karnataka Chief Minister Siddaramaiah, advocate N Krishnappan representing Va Pugazhendi, Karnataka AIADMK party secretary and spokesperson, said the government should ensure that Ms Roopa did not give TV interviews and press statements on the matter.
Accusing her of trying to gain publicity through the media, he sought appropriate departmental action against the officer for her "misconduct".
In a report submitted on July 12 to Sathyanarayana Rao, who was DGP (Prisons) then, Ms Roopa as Deputy Inspector of General (Prisons) had said there was "a talk" that Rs 2 crore had exchanged hands to give preferential treatment to Sasikala and that there were allegations against him also.
She had also said that a special kitchen was functioning in the jail for Sasikala in violation of prison rules.
Sasikala is lodged at Parappana Agrahara central prison here ever since her conviction in February in the disproportionate assets case along with her two relatives VN Sudhakaran and Elavarasi, all serving a four-year jail term.
Alleging that Ms Roopa was giving interviews to TV channels and issuing press statements targeting Sasikala despite her transfer and an inquiry being underway, the three page complaint said, "We request you to restrain Roopa from giving TV interviews and press statements and thereby gaining media publicity".
The AIADMK also said that anonymous letters making certain allegations on Sasikala and jail officials were also "leaked to the press".
"In order to fulfil her hidden ambitions, Ms Roopa is indulging in such acts which shall not be allowed to continue. Therefore, it is essential that appropriate departmental action be initiated against her for her misconducts," read the complaint letter.
After Ms Roopa and Mr Rao indulged in a public spat over the report, the Karnataka government had shifted her as Deputy Inspector General of Police and Commissioner for Traffic and Road Safety, Bengaluru, while Mr Rao was asked to go on leave.
The Congress government has also ordered a high level inquiry by a retired IAS officer into Ms Roopa's report.
The complaint letter also termed the allegations made by Ms Roopa against Sasikala as "baseless".