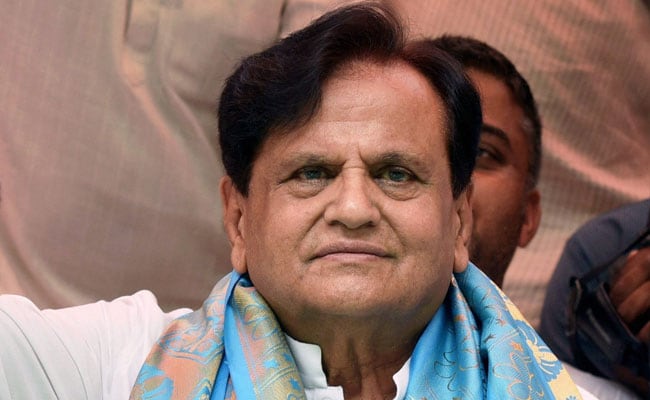 New Delhi:
Senior Congress leader Ahmed Patel, one of Sonia Gandhi's closest political advisers and a top party trouble-shooter, has died at 71. He had been in hospital since his health worsened after a Covid infection.
Sonia Gandhi, expressing grief, said she had lost "an irreplaceable comrade, a faithful colleague and a friend". The veteran's death is a shock for the Gandhi family at a time it is facing a rebellion in the party after successive electoral losses.
A staunch Nehru-Gandhi family loyalist, Ahmed Patel served as political secretary to Sonia Gandhi for years and was among the most powerful leaders in the Congress. He never joined the government, preferring to keep a low profile.
In the Congress, "AP" - as he was known -- was the eyes and ears of the leadership. When Sonia Gandhi took charge of the Congress in 1997, Ahmed Patel helped her navigate tough political waters and guided her through party crises, strategic decisions and alliances.
Ahmed Patel represented Gujarat eight times in parliament - thrice as a Lok Sabha member and five times from the Rajya Sabha. His election to the Rajya Sabha for the fifth time in 2017 came after a bitter contest. He was challenged by a former party colleague who had switched to the BJP before the polls.
The son of a social worker, Mr Patel was born in Gujarat's Bharuch, which he later represented in the Lok Sabha. He joined the Youth Congress and went on to become its state president.
Mr Patel started his political career by contesting local body elections in Gujarat in 1976.
He was just 28 when he was handpicked by Indira Gandhi to contest from Bharuch in 1977. He won in 1980 and 1984 as well, but lost in 1990 as the BJP started gaining prominence.
He served as parliamentary secretary to former Prime Minister Rajiv Gandhi and went on to become political secretary to his wife Sonia Gandhi.
In 2018, he was appointed Treasurer of the Congress party.
A quiet operator, Mr Patel was said to be among the key movers in the Congress-led alliance that came to power in 2004 and in 2009.
Popular in political circles as "Ahmed Bhai", he was the fly on the wall who would quietly listen to debates and discussions during core group meetings and cabinet formations.
He was always part of key Congress decisions, be it on government formation, ministers, corporate ties or allies. Sonia Gandhi, the longest-serving Congress president, relied extensively on him for feedback and critical inputs before taking any step.
In a recent interview to NDTV, he had said on questions raised about the Gandhi leadership: "Why are you talking about the Gandhi family? The Gandhi family was there. In future it will be there."
When a revolt threatened the Congress Government in Rajasthan earlier this year, it was Mr Patel who brought Sachin Pilot to the negotiating table and saved the day. After its Bihar defeat, the Congress is once again in a state of turmoil.