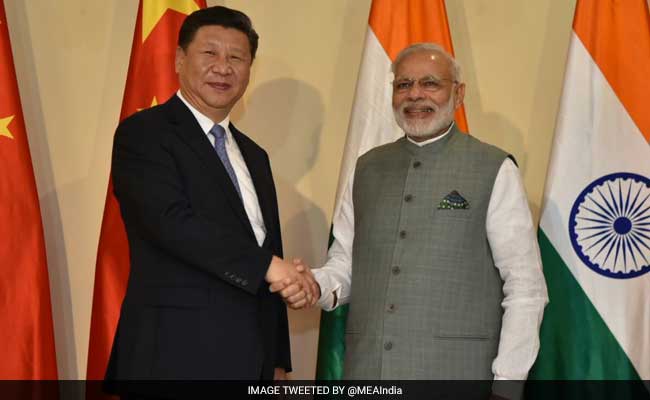 Highlights
China and India ended stand-off near Sikkim border just days ago
PM Modi to be in China next week for BRICS summit
China ends shrill rhetoric of stand-off, talks of cooperation
New Delhi:
China and India have great potential for cooperation, Chinese Foreign Minister Wang Yi said on Wednesday, seeking to cast their difficult ties in a positive light ahead of next week's visit by Prime Minister Narendra Modi.
On Monday, both countries ended a more than two-month-old stand-off near the border in Sikkim, just in time for Sunday's kick-off of a summit of the BRICS grouping of nations, which also includes Brazil, Russia and South Africa.
It's normal for the two giant neighbours to have differences, Mr Wang told a news briefing. "What's important is that we put these problems in the appropriate place, and appropriately handle and control them in the spirit of mutual respect and based on the consensus of both countries' leaders," he said. "There is huge potential for cooperation between China and India," Mr Wang added, without giving details. "We're hoping that their side will learn lessons from this incident and prevent some of the things from happening again."
The standoff in the eastern Himalayas began in the middle of June when Indian soldiers stopped China from building a road in the remote, uninhabited territory of Doklam, claimed by both China and Bhutan.
China has said its forces will continue to patrol the Doklam plateau; Mr Wang added that he hoped India had learned a lesson from the incident, echoing
remarks by a Chinese general yesterday
.
PM Modi has refused to join President Xi Jinping's signature Belt and Road initiative to knit together Asia and beyond, making India the lone country to boycott a summit in Beijing in May.
Besides a border dispute that occasionally leads to incursions by both sides, China and India have a series of other disagreements including Beijing's close relationship with Pakistan, and concerns about its growing military activities in and around the Indian Ocean, such as its first overseas military base in Djibouti.
In recent months, India has upset China over exiled Tibetan spiritual leader the Dalai Lama, who lives in the hill town of Dharamsala and is reviled by Beijing as a separatist.
In April, Beijing bristled at a week-long trip by the Dalai Lama to Arunachal Pradesh, which is claimed by China as "southern Tibet". India repeated then that "every inch" of the north-eastern state is a part of its territory.