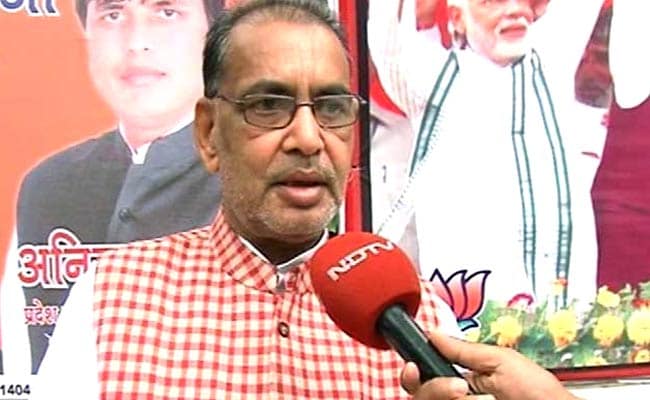 NEW DELHI:
Agriculture Minister Radha Mohan Singh has announced that he had put off his China visit beginning tomorrow in view of the ongoing farmers' agitation. Mr Singh had been criticised by the opposition for participating in Ramdev's yoga camp last week a day after five farmers died in police firing in Madhya Pradesh.
This afternoon he announced that he was slated to travel to China for three days beginning June 15 for a meeting of the BRICS Forum, that comprises Brazil, Russia, India, China and South Arica. But he had put off the visit and instead, deputed a top agriculture ministry official to represent him.
An agriculture ministry statement said the minister had decided to stay back in the country to be able to give "every possible help to farmers in the current environment".
Last week, a day after five farmers died in Mandsaur, Mr Singh was seen at a yoga camp with Ramdev in Bihar's Motihari, the minister's hometown and parliamentary constituency. When reporters asked him to comment on the deaths, he replied, "Yoga kijiye (practice yoga)".
The reaction was criticized on social media and by the opposition Congress, which spent the week trying to meet the farmers in Mandsaur. Government officials had tried to defend the minister, saying the central government had little role to play in controlling a state agitation and the state was equipped to handle the situation.
Mr Singh's decision also comes on a day Madhya Pradesh Chief Minister Shivraj Singh Chouhan - who had earlier called off his indefinite fast within 28 hours -reached out to the families of the deceased farmers in Mandsaur, the epicentre of violent farmers' protests in the state.
In Delhi, the Narendra Modi government has cleared continuation of an interest subsidy scheme for farmers who seek a short-term farm loans.