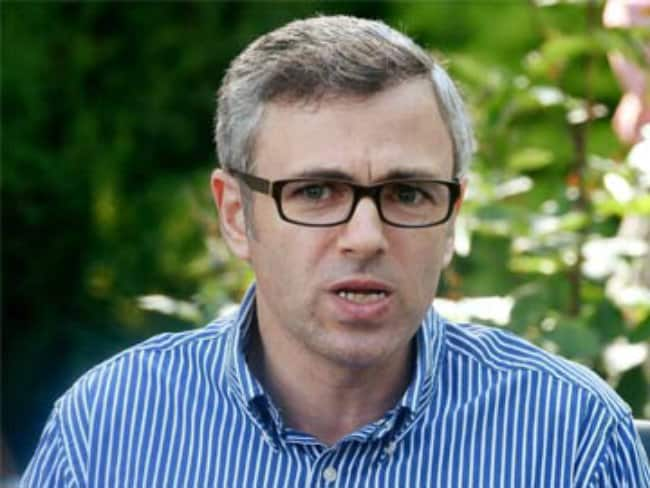 New Delhi:
The erstwhile UPA government had executed Parliament attack convict Afzal Guru for "political reasons" and he was informed only hours before, former Jammu and Kashmir Chief Minister Omar Abdullah said today.
Mr Abdullah said he had received the call from then Home Minister Sushil Kumar Shinde, which he was out for lunch with his sister. Mr Shinde, he said, informed him that he had signed the papers for Guru's execution the next morning. He was asked to maintain law and order in Jammu and Kashmir.
As a last-minute effort, "I asked the Home Minister whether he was sure that nothing could be done," Mr Abdullah sad. "He said no, as the papers had been signed and the warrant issued."
The Congress rejected the claims, with Mr Shinde saying Guru not hanged for political reasons.
Mr Abdullah said he had not commented on the matter so far as he wished to see how the UPA government handled the cases of assassins of Rajiv Gandhi and Beant Singh. "I have seen other cases. Look how they handled assassins of Beant Singh and Rajiv Gandhi and look how they jumped this guy up the queue."
Guru, who was at serial number 28 in the list of condemned prisoners, was hanged on February 9, 2013. A controversy broke out as his family received the news from media reports.
"What other conclusion can you arrive at other than this -- that they wanted to deny BJP another handle to beat them with in the general elections and, therefore, the easiest two people to be hanged were Ajmal Kasab because he was a foreign national and Afzal Guru.
The Afzal Guru execution, he said, was something that was discussed all through his tenure. "We knew it was like a sword of Damocles hanging over us. So from time to time, the implications were conveyed to both to Mr P Chidambaram and Mr Shinde," he said.
He added that he was told that that a decision "hasn't been taken but it is being contemplated".