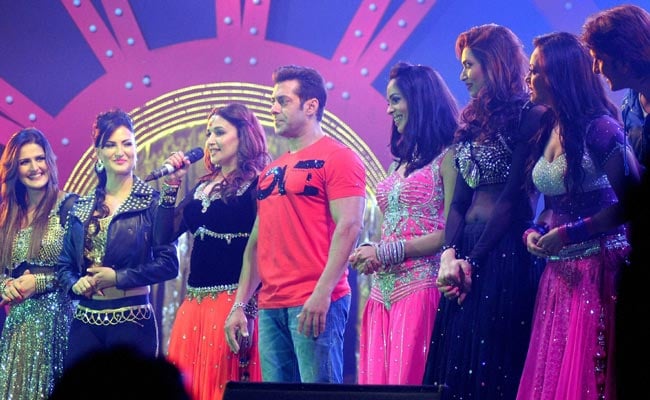 New Delhi:
Uttar Pradesh Chief Minister Akhilesh Yadav has scrapped his plan to attend the premiere of the film 'Dedh Ishqiya' today after all-round condemnation of a Bollywood night held at his hometown Saifai as part of a lavish festival at a time thousands of displaced villagers are struggling to cope in riot-hit Muzaffarnagar.
The chief minister's office confirmed this morning that he would not attend the first screening in Lucknow of the movie starring Madhuri Dixit, one of the stars who performed at the much-criticised Saifai Mahotsav. No reason was ascribed to the move, but it was clear that Mr Yadav had been taken aback by the intensity of popular outrage. (
Watch: Bollywood dances to Akhilesh's tune
)
On Wednesday, Mr Yadav defiantly announced a reward of Rs one crore each to the films Dedh Ishqiya and Bullet Raja. Large parts of these films were shot in Uttar Pradesh.
The chief minister has come under fire from friends and rivals for splurging public money on the Saifai Mahotsav at a time when Muzaffarnagar riot victims are still crying for help.
The glittering Bollywood night on Wednesday that brought down curtains on the fortnight-long annual event at Safai, the ancestral village of the Yadavs. The state government had chartered seven flights to transport over two dozen Bollywood stars, including Salman Khan, Deepika Padukone, Ranveer Singh, besides Ms Dixit.
The vulgar display of glamour and wealth, contrasting sharply with the plight of Muzaffarnagar riot victims, has come in for heavy firing not just from opponents, but also the Twitterati, who haven't spared even the actors. (
Don't pick on us, says Shah Rukh Khan
)