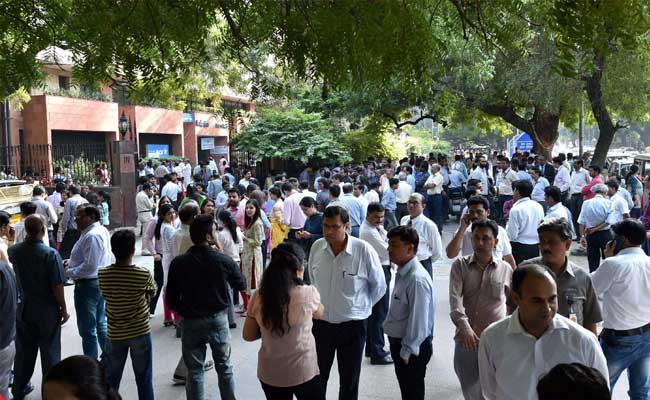 Ahmedabad:
Mild tremors were felt in some parts of Gujarat as a powerful earthquake struck Afghanistan this afternoon.
The tremors were of very low intensity and didn't cause any damage in the state, said BK Rastogi, Director of Gandhiangar-based Institute of Seismological Research.
"The epicentre of the earthquake having magnitude of 7.5 on Richter scale was recorded in Hindukush region of Afghanistan at around 2.40 PM. Due to such a powerful quake, mild tremors were felt in most parts of Gujarat for almost one minute during the same time," said Mr Rastogi.
"However, since the tremors were of very low intensity, these caused no damage here. Occupants of high-rise buildings felt the buildings shaking. But occupants of lower floors may not have even noticed it," he said.
Panic-stricken people rushed out of houses and buildings in Vadodara, Ahmedabad, Gandhinagar and some other cities.
The earthquake sent ripples across Jammu and Kashmir, Delhi-National Capital Region, Punjab, Uttar Pradesh, Uttarakhand and Rajasthan.