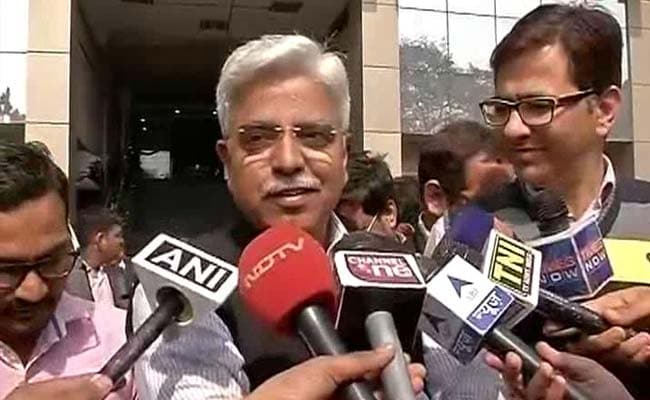 New Delhi:
Faced with mounting criticism for slapping sedition charges on JNU students' union leader Kanhaiya Kumar, Delhi Police Commissioner BS Bassi today asserted there was "adequate evidence" against him.
"We have adequate evidence against him," Mr Bassi told reporters while emerging from the PMO.
Mr Bassi was asked about reports citing inputs from security agencies that Kumar may not have raised anti-national slogans or made an inflammatory speech at the JNU event which is at the centre of a raging controversy.
He said he had come to the PMO to invite some officials for the At Home programme being hosted by him in the evening.
The Police Commissioner said there was no question of giving clean chit to Kumar.
"Not at all," he said when asked whether there was no clean chit to Kumar, who was arrested last week on sedition charges. Police claimed he had raised anti-India slogans at an event in the university.