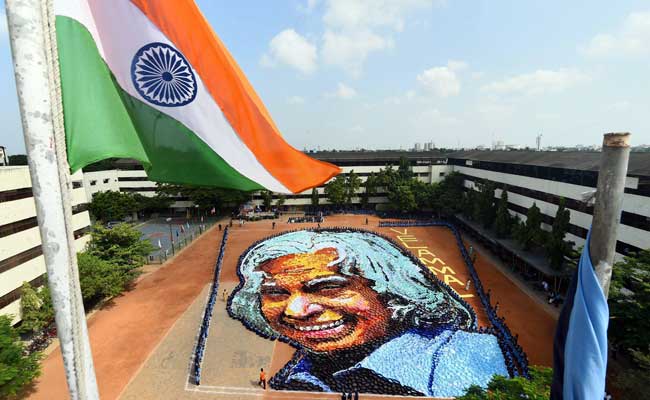 New Delhi:
Defence Minister Manohar Parrikar on Tuesday said the foundation stone for a memorial to former President APJ Abdul Kalam will be laid on July 27 at Rameswaram, Tamil Nadu, where his mortal remains were laid to rest.
The minister spoke after the issue was raised by Trinamool Congress member Derek O'Brien in the Rajya Sabha.
"Today is Guru Purnima, a day when we pay homage to those who have taught us good things in life. Even as we observe this day, the site where Dr Kalam was laid to rest is lying in a state of neglect and disrepair," O'Brien said.
This was met by protests from members of AIADMK, which is in power in Tamil Nadu.
Parrikar said the state government has been cooperating on the construction of the memorial.
"Tamil Nadu government is supporting what we are trying to do," Parrikar said.
He said that delay was caused initially because the central government wanted to acquire more land for the memorial.
The minister said 1.8 acres of land was given, and the Centre wanted five acres of land. He said there were some unregistered sales of adjacent land which delayed the process, and later the assembly polls slowed the process further.
"On July 27, the foundation stone will be laid. The design has been finalised and we are not waiting for additional land," he said.
The memorial is being built at the spot where Kalam's mortal remains were buried.
July 27 will mark the first anniversary of his death.