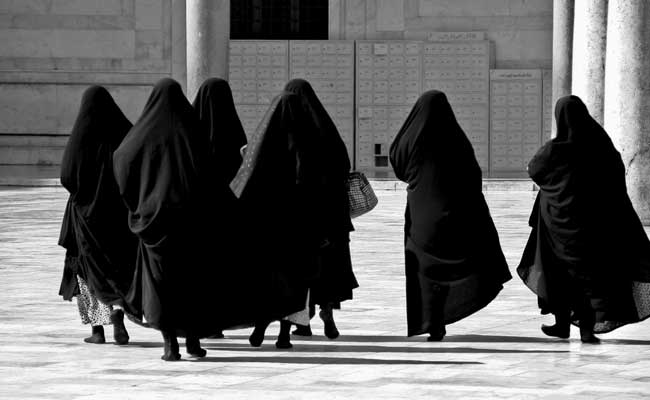 New Delhi:
When his daughter, who had been harassed for dowry and even tortured, was divorced by her husband uttering the word talaq thrice, Ghaziabad-based carpenter Mr Sabir this week decided to reach out to the most powerful person he could think of - the local MLA.
On the MLA Atul Garg's advice, an FIR was lodged against Mr Sabir's son-in-law. Mr Garg told Mr Sabir that security too could be provided if his daughter, who has a 2-year-old son, moved court. But any intervention beyond this was not possible, said Mr Garg, who is also a minister in the Uttar Pradesh government.
After all, triple talaq was valid under the Muslim personal law in India, and the government can do nothing until the law changes, Mr Garg told PTI.
Like Mr Sabir and his daughter, the lives of thousands of Muslim families across the country have been upended because men abandoned their wives by saying the word talaq thrice. As Mr Sabir grapples with the crisis, the Supreme Court in New Delhi, not too far from his home in Ghaziabad, is readying to hear from tomorrow a clutch of petitions on the issue that is at the centre of a tussle between orthodoxy and reform in the community--the former upholding its validity under the Shariat and the latter saying that it is regressive, anti-women and had no place in Islam.
The apex court will also hear pleas challenging the validity of polygamy and 'nikah halala' under which a divorced Muslim woman has to marry again, consummate the marriage and then break it if she wants to go back to her first husband.
Among those supporting triple talaq are the dominant All India Muslim Personal Law Board, and the Jamaat-e-Islami Hind.
At a meeting on Sunday, the Jamaat posed a rhetorical question: When Prophet Muhammad himself did not have the right to make changes to Shariat, how could Muslims allow governments or courts to do so?
This is being challenged not just by women determined to fight back against the arbitrary termination of their marriages but also by scholars and other Muslim sects.