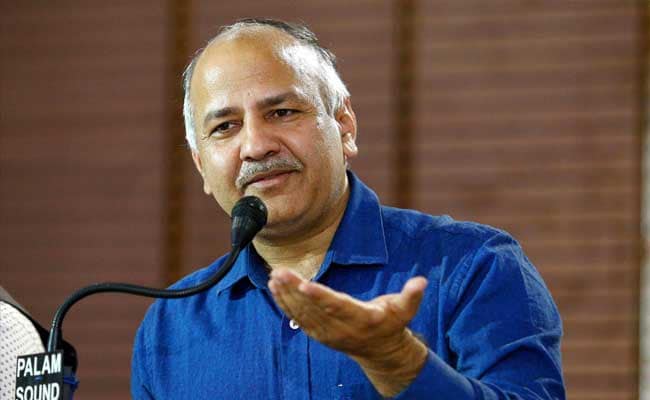 New Delhi:
The Aam Aadmi Party (AAP) today claimed the three-member panel, which recommended recovery of Rs 97 crore from the Delhi government for spending on advertisements, does not have any mandate for the same.
Delhi Deputy Chief Minister and senior party leader Manish Sisodia, who also holds portfolio of Information and Publicity, said the AAP government was being "selectively targeted" when no questions are being raised on ads issued by other state governments.
Mr Sisodia added that the AAP government did not splurge money, but tried to communicate the "good work" done by it to the people.
He also appeared defiant and said the AAP government would "continue to engage with people" through ads despite the recovery suit.
Earlier this week, Lieutenant Governor Anil Baijal had directed that Rs 97 crore be recovered from AAP that was allegedly "splurged" by the city government on advertisements in violation of the Supreme Court guidelines, following the recommendations of the Centre-appointed three-member panel.
The three-member committee comprised adman Piyush Pandey, journalist Rajat Sharma and former chief election commissioner B B Tandon.
"The Supreme Court guidelines did not give any such power to the committee to order recovery of ad spending of any government.
"The court had also ordered that the committee should comprise of people with impeachable neutrality and impartiality. However, two members of the committee have close links with the BJP," Mr Sisodia said in a press conference here.
"Other state governments also organise events in five star hotels outside their states," Mr Sisodia said.
He remained non-committal on how the party would respond to the recovery notice.
"We will inform you about (our) legal course," he said.
Hitting out at the BJP without naming the party, Mr Sisodia said, the recovery notice was being issued after the AAP announced to abolish residential house tax if it came to power in the MCD.