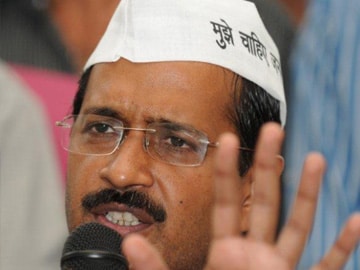 Ahmedabad:
Arvind Kejriwal
's Aam Aadmi Party, which made a spectacular debut in the Delhi polls and halted the BJP's march to power in the national capital, now seems to be all set to take on the BJP in their own den, Gujarat.
AAP is now finalising plans to put up its candidates in all the 26 Lok Sabha seats in Gujarat during the forthcoming polls in the state, which is the home turf of BJP's prime ministerial candidate and chief minister
Narendra Modi
.
The party held a two-day state level core committee meeting recently in which strategies for contesting the polls were worked out.
"Very shortly we will be constituting elections committee in all the 26 Lok Sabha constituencies in the state," said Dinesh Vaghela, president, Aam Aadmi Party, Gujarat.
AAP claims its Delhi success has given it the much needed boost. In the last one year, 6,000 members enrolled in the party, but after the Delhi elections, in just one week their cadre has gotten stronger by 17,000 new entrants. But questions are being raised over how much impact can AAP make.
The BJP has grown in strength under Mr Modi in the last decade; the Congress on the other hand is on a downslide. But analysts believe that if the AAP plays its cards well, it could inflict damage to both the parties.
"The BJP is highly organised in Gujarat... the Congress lags behind... so if AAP manages to build an organised force... it could well give the other organised force, which is the BJP, something to fight with. Also in some constituencies it would dent the Congress as well, '' commented political analyst, Dinesh Shukla.
In the 2009 Lok Sabha polls, the BJP won just 14 of the 26 seats while the Congress got 12. And with the anti-Congress mood apparent post the recent elections across four states, the Congress has more to worry and lose.
"If you look at the political history of the state, it has either been Congress or the BJP. Don't think the electorate of the state has ever gone for a third force,'' said Manish Doshi, Congress spokesman.
Downplaying the impact the AAP would have was a stand both parties had taken before the Delhi polls, but it is unlikely that the BJP and the Congress will take them lightly now. But for the AAP too, the 2014 elections are crucial as they need to prove Delhi wasn't just a miracle and a one-off success.