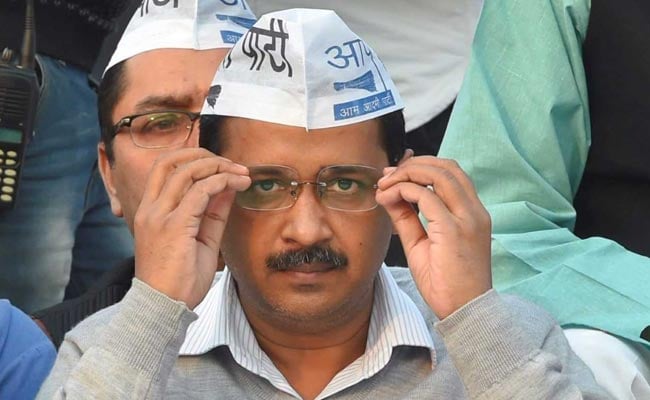 NEW DELHI:
Sukhpal Singh Khaira, the leader of opposition in the Punjab Assembly was sacked from the post today in a desperate effort by the Aam Aadmi Party leadership to control factionalism in the state unit.
Delhi Deputy Chief Minister Manish Sisodia, who made the announcement on Twitter, did not give any reasons for the decision.
Mr Khaira will be replaced by Dirbha legislator Harpal Singh Cheema, the third AAP leader to hold the post after AAP emerged as the largest opposition party in last year's assembly elections. AAP's first choice, HS Phoolka had resigned months later to fight court cases for 1984 anti-Sikh riot victims.
Mr Khaira had seen it coming and had last week put out a video message claiming that there was a conspiracy to create a rift between him and AAP's big two leaders, Chief Minister Arvind Kejriwal and his deputy Manish Sisodia. In this video, he had accused AAP's state leadership of circulating false allegations that accused him of taking money from party workers.
Mr Khaira reacted to the decision to boot him within minutes, suggesting that he lost the post for speaking the truth.
If speaking the truth and espousing the cause of Punjab, Punjabis and Sikhs cost me the Leader of Opposition post, "I'm prepared let go 100 such positions", he tweeted.
Those at the helm have done what Congress-Akali Dal-BJP wanted, he added.
Mr Khaira had last month landed in the middle of huge controversy over his support to a referendum for creating Khalistan.
Pummelled for the comment, the AAP leader had then said that though he was not a votary of 2020 referendum seeking a separate homeland for Sikhs "but I don't hesitate to say that it is a result of a consistent policy of bias, discrimination and persecution of Sikhs ever since partition, be it attack on Darbar Sahib, genocide of Sikhs in 1984 etc!"
Mr Khaira's tweet linking AAP's decision to remove him for speaking out for the cause of Sikhs is seen in this context.
Incidentally, Mr Khaira was among AAP's prominent leaders in Punjab who had lashed out at Arvind Kejriwal for taking the apology route to end defamation cases filed by Akali leaders. Mr Khaira had then called Arvind Kejriwal's apology to an Akali Dal leader a "meek surrender" and made an effort to mobilise lawmakers against the central leadership.