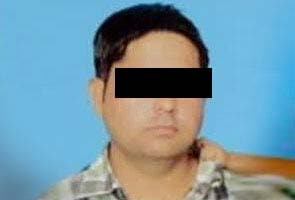 Meerut/Bulandshahr/Lucknow:
Actor Aamir Khan has said that he is saddened by the killing of 28-year-old Abdul Hakim, who was shot dead in Aroli village in Uttar Pradesh's Bulandshahr last Thursday. Mr Hakim had participated in Satyamev Jayate, the show hosted by the actor, and had spoken against the menace of dishonour killing. A senior police officer though said that the murder was due to personal enmity regarding a previous case.
"When I got to know that Abdul has been killed, we felt very sorry. We had raised his issue, we had interviewed him. I had seen how afraid they were. I am very anxious about the safety of his wife and I have talked to the police and I have been assured about action in the matter," the actor said.
Mr Hakim's wife Mehwish told NDTV that her family was involved in the murder of her husband, and that they had even threatened to kill her daughter. "They are sending messages to me through others, saying that the killers are still free and are saying that they might as well commit more murders since they will go to jail," she said.
A member of the National Commission for Women (NCW) who had visited the family said that Mehwish and her daughter needed more security than what was being provided at present. "She has been given nominal protection. Just two unarmed female constables is not proper protection," NCW member Samina Shafi said.
The state's Inspector General of Police (Crime) Sandeep Saluke, though, said that the murder was not a case of dishonour killing and that none of Mehwish's family was involved. He said it was a case of personal enmity. While assuring security to Mr Hakim's widow and daughter, Mr Saluke said the family didn't ask for protection despite being asked by the high court to do so.
The killing also turned political with former Uttar Pradesh chief minister Mayawati blaming the state government of "mishandling" the situation. The BJP's Smriti Irani also pointed a finger at the Akhilesh Yadav-led state government. "I think as far as UP is concerned, the crime is increasing a lot. You can't see this as a single case of honour killing," Ms Irani, who heads the BJP's women's cell, said in Ahmedabad.
The Centre has also asked for a report on the killing from the state government. Minister of State for Home RPN Singh, who is an MP from Uttar Pradesh, said that the government is "very seriously trying" to amend the Constitution to deal with incidents of dishonour killing in the country.
In 2010, Mr Hakim had married Mehwish, a girl from his village Aroli, against the wishes of their parents. After being threatened by the girl's family, the two fled the village and were living at a shelter in Delhi, run by a group called Love Commandos, who offer protection to couples who face threats.
They had returned to their village a few months earlier, believing that their families were now no longer a threat.
But on November 21, 2012, Mr Hakim got into an altercation with a man in the village. He then went to the police to file a complaint against his attacker. While returning from the police station, Mr Hakim was shot in the neck, allegedly by the same man.
Two people have been arrested in connection with the case.