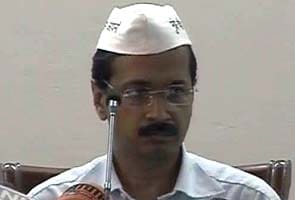 Ghaziabad:
Santosh Koli, the leader of Arvind Kejriwal's Aam Admi Party (AAP) who suffered critical injuries in an accident, succumbed to her injuries on Tuesday night, police said today. Ms Koli was admitted to a Gurgaon hospital after being hit by a speeding car on June 30.
Ms Koli was the AAP candidate from Sundar Nagri assembly constituency in Delhi. She was with a party colleague on a motorcycle when the car knocked them down. Both were injured and the motorcycle caught fire. Mr Kejriwal's party had hinted at a possible foul play.
Kuldeep Panwar, who was driving the motorcycle, alleged in a complaint to police that the hit-and-run case was an attempt to kill Ms Koli.
Police failed to identify the car driver and arrest him. "It is clear that the accident was not usual. A probe must be ordered in this," Aam Aadmi Party leader Yogendra Yadav said in Nagpur today.
They were rushed to a nearby hospital. When Ms Koli did not respond to treatment, she was first shifted to Fortis Hospital in Noida and then to Fortis Hospital in Gurgaon where she died.
"She was murdered due to her political profile in her constituency," AAP leader Manish Sisodia said.