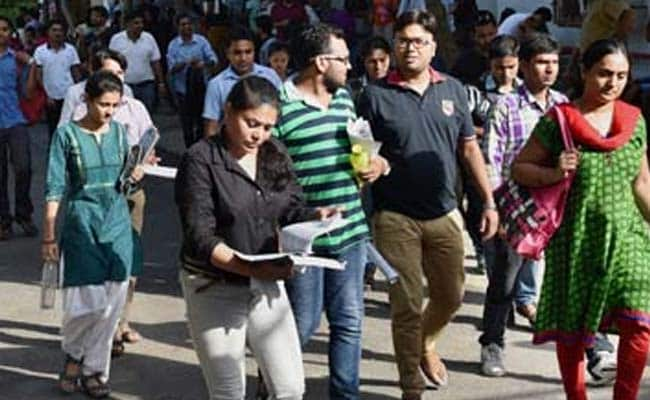 New Delhi:
Private firms scouting for talent can use scores obtained by candidates in examinations conducted by the Union Public Service Commission, an idea that Prime Minister Narendra Modi had mooted last year.
The public service commission, also called UPSC, annually puts nearly 10 lakh job aspirants through a rigorous selection process to select 5,000 candidates for jobs in the bureaucracy, police and the armed forces. For the remaining 99.5 per cent that lose the chance for a government job, the test scores don't mean anything.
But what if UPSC were to put its merit list online? Prospective recruiters from the private sector could use it to identify candidates who rank high in this list even if they did not make the cut for a slot in premier services such as the Indian Administrative Service or the Indian Foreign Service.
The UPSC says it will start doing this for every public recruitment examination from this month. "There shall be an "Opt-out Clause" which shall be applicable for the candidates who qualify for the final stage of the examination," an announcement by the commission said. For the rest, it will put out the scores secured by candidates in the list along with their contact details that will in some time be linked to an integrated information system being developed.
The scores would be valid for one year.
"Think of it like a combined recruitment examination where the government agency concerned gets the right to pick the top rankers. But there are many good candidates who would have lost out by a few marks. The database could help them land some other job," a government official explained.
It would help prospective employers in the private sector too, who would have an objective list of top performers in the examination too.
"The government and public sector undertakings conduct a number of recruitment examinations. So far, the scores in these examinations have been retained by the government. Hereafter, we will make available the results and the candidate information openly to all employers, wherever consent is given by the candidate. This will create a positive externality," PM Modi had declared.