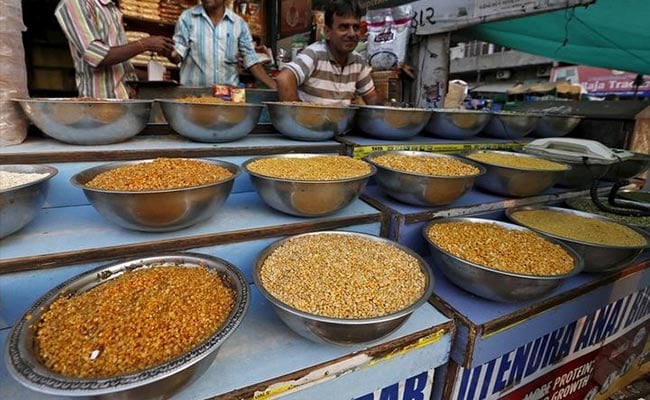 New Delhi:
Nearly 75,000 metric tonnes of pulses have been seized from hoarders in raids across 13 states, as the government tries to stave off intense political pressure with prices surging over Rs 200 a kg.
The Centre has also asked the states to hold discussions with dal millers, whole-sellers and retailers to make pulses available at reasonable prices.
"De-hoarding operations across the states continued. These have resulted in seizure of 74,846.359 tonnes pulses so far. Total 6,077 raids have been conducted by the states after the amendment in the Central Order under Essential Commodities Act," the government said in a statement.
As a result of the de-hoarding drive, the states have reported declining trends in the prices of pulses, it added.
The most amount of pulses have been recovered from Maharashtra at over 46,000 tonnes, followed by Karnataka at nearly 9,000 tonnes and Bihar at around 5,000 tonnes.
Dal prices have risen across the country due to a shortfall in domestic output by 2 million tonnes in 2014-15 crop year because of deficient rains and a shortage in global markets.
As per the Consumer Affairs Ministry's data, retail prices of pulses touched as high as Rs 210 per kg yesterday. Urad was selling at Rs 190 per kg, moong dal at Rs 130 per kg, masoor dal at Rs 110 per kg and gram at Rs 85 per kg.
To check rising prices, the Centre has taken several steps like creating a buffer stock of 40,000 tonnes and sale of imported pulses at cheaper rates. It has brought importers, exporters, departmental stores and licenced food processors under the stock holding limit to check hoarding.
To assess the availability and prices of pulses, Finance Minister Arun Jaitley yesterday held two rounds of meetings, first with importers and later with officials of ministries concerned. The Cabinet Secretary also reviewed the situation.