Srinagar:
Three police personnel and one civilian were killed while nine others injured after terrorists attacked a Central Reserve Police Force (CRPF) convoy near Pampore on the outskirts of Srinagar in Jammu and Kashmir on Saturday.

At least three terrorists, who fled the scene, are suspected to be holed up inside a government building complex of the Entrepreneurship Development Institute. The firefight has stopped and the entire area has been cordoned off.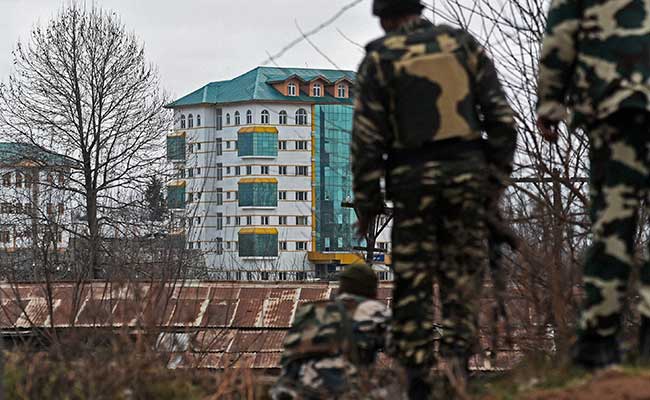 Around 20 people including government employees who were trapped inside the main building of the complex have been evacuated, officials said. About 90 others were evacuated from nearby buildings.

"Three to five terrorists are still holed up in the complex. More than 115 civilians who were trapped have been evacuated," senior police officer Javid Gilani said.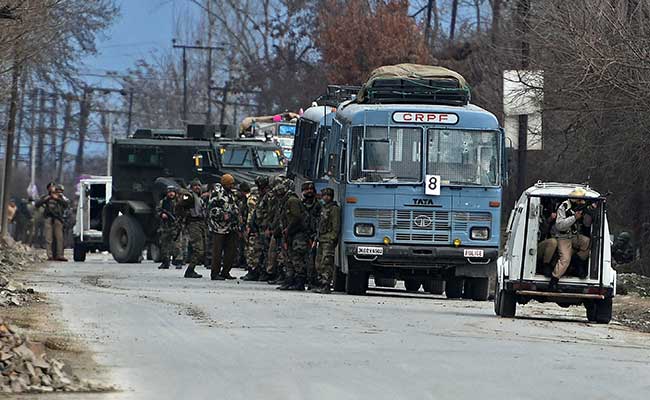 Some of the employees who came running from the building complex told NDTV that it was 'a narrow escape' for all those present inside the building when terrorists came in.


Personnel of the Army, whose elite 15 Corps headquarters is located barely 10 km from the encounter site, were rushed to the encounter site to assist the local police and the CRPF. Police sources said the priority was to evacuate civilians and employees safely.
Intermittent exchange of fire was reported until the late evening from the spot and the security personnel were ensuring a proper cordon at the encounter site to prevent the militants from escaping.