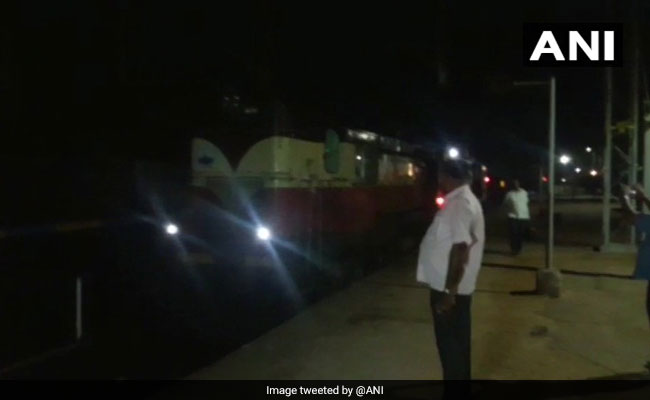 Bhubaneswar:
Five more railway officials have been suspended after a
train in Odisha travelled for 10 kilometres without an engine
on Saturday night. Passengers of the Ahmedabad-Puri Express had a miraculous escape after the engine of the train was detached from the other coaches. Twenty two engine-less coaches - with the passengers on board - rolled on for nearly 10 kilometres before railway employees managed to salvage the situation by placing stones on the track and brought the train to a halt. All passengers are safe. Two officials were suspended late Saturday night.
The coaches travelled from Titlagarh station, around 380 kilometres from Odisha's capital Bhubaneswar, towards Kesinga in Kalahandi district after the engine was detached to be attached at the other end of the train. Railway authorities said that the 10-km stretch where the coaches rolled has a downward slope.
The freak accident happened apparently because the skid-brake on the wheels of the coaches was not applied by the staff. "When engine is detached to be attached at the other end, coaches should be secured with skids at the wheels. In this case, it appears that skids were not placed properly. Facts will be known after detailed enquiry," an East Coast Railway spokesman said.
Soon after the incident, an engine was sent from Titlagarh to ferry the coaches, he said.
The suspended staff included two engine drivers, three carriage repairing staff and two operating department employees.
The railway department has formed a team of senior officers to investigate the incident. A senior railway officer has advised a special safety drive at all stations in the region where engine reversal of mail and express trains takes place and also at terminals where train routes end.
(With inputs PTI and ANI)