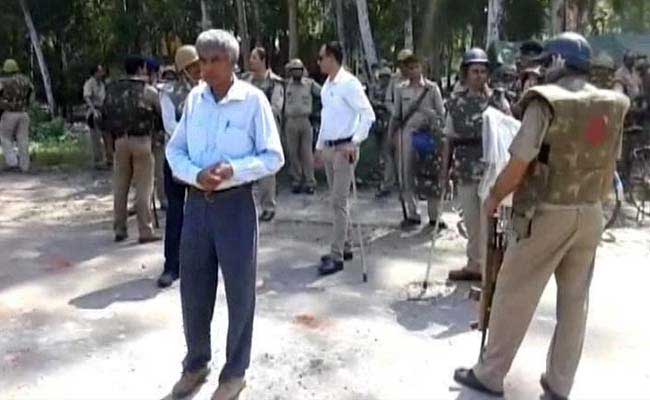 Dadri:
Six people have been arrested after a public outcry over the killing of a man by a mob in Uttar Pradesh's Dadri, allegedly over rumours that he had eaten beef.
The police has also launched a manhunt to arrest more people who were a part of the mob that allegedly dragged Mohammed Iqlakh and his 22-year-old son Danish out of their house and beat them.
Danish has been admitted in ICU.
"More accused were being identified through news channels clippings," said Senior Superintendent of Police Kiran S.
The District Magistrate has also issued a warning and said action would be taken against people spreading rumours in the social media about the incident.
Mohammed Iqlakh's elder son Sartaj, who is an engineer with the Air Force, has appealed to the public including media to not disturb the family, saying that they have given their statement.