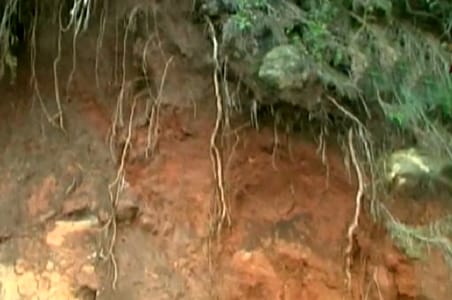 Gangtok:
At least six people were killed and two others were injured today following landslides triggered by incessant rains in south district of Sikkim, officials said.
A house collapsed after a landslide hit it following rainfall at around 2 am. While three occupants of the house were killed, two others were seriously injured, they said.
In another landslide, two persons were killed after their house collapsed at about 3 am at Upper Bokrong ward under Kateng Namphok Rateypani.
In a landside at Ramaram Khorlong a house was damaged and one person was killed, the officials said.
Senior Superintendent of Police (SSP) Pratap Pradhan said that a control room had been set up at Namchi Police Station.
Deputy Commissioner of south district Raj Yadav said the district administration has sought additional forces for search and rescue operation.
The district administration has evacuated families from vulnerable areas, the officials said.
Heavy rains also blocked the Namchi Namthang Road at four locations, sources said, adding work is underway to clear the road.
(Except for the headline, this story has not been edited by NDTV staff and is published from a syndicated feed.)