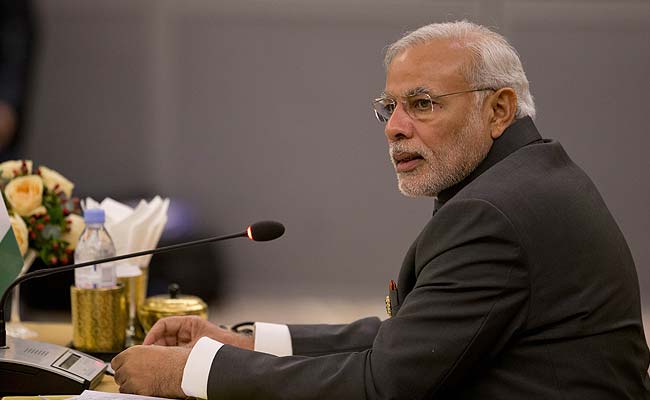 New Delhi:
About 500 CEOs and Managing Directors of some of Australia's biggest companies will attend a lecture to be delivered by Prime Minister Narendra Modi on Tuesday, November 18, in Melbourne.
Mr Modi, who lands in Australia this evening, is the first Indian PM after Rajiv Gandhi to visit the country - a gap of 28 years.
Among those who will attend the lecture include Anthony Joseph Pratt, Chairman and CEO of Pratt Industries and Global Chairman of Visy Industries; Andrew Mackenzie, CEO of BHP Billiton Ltd; Phil Edmands, managing director, Rio Tinto and Tony Cripps, CEO, HSBC's operations in Australia. Top India business leaders like industrialist Gautam Adani, Mahindra Group chairman Anand Mahindra and Infosys CEO Vishal Sikka will also be present on the occasion.
The event will be hosted by the Governor of Victoria and has been organised by the Australia India Business Council or AIBC, which was established in 1986 by Mr Gandhi and Prime Minister Bob Hawke of Australia.
AIBC National Executive Team Chairman Dipen Rughani told NDTV, "We are very excited to welcome Narendra Modi to our shores."
He said if the current Indian government makes policies flexible and access for foreign institutional investors easier, India could tap much investment from Australia.
"For such a small population, Australians have savings of 1.5 trillion dollars, which places it in the top three countries of the world. It also adds 60 billion every year in superannuation savings, a larger portion of that is going to US and Europe.. now how can India attract that? India certainly needs it. With the commitment to infrastructure India needs foreign institutional investment and Australia can offer that," Mr Rughani said.
He complained about a "lack of interest from the previous UPA government" derailing the council's efforts so far and said he is counting on Mr Modi's focus on growth and development.
Mr Rughani said mining and education are the two sectors that offer huge opportunity for partnership. "Australia's mining, energy and resources are the best in the world... a number of policy changes are on the cards in mining. India needs Australian technology and mining infrastructure, skill set. Australia also has a very good vocational educational system which can be used to upskill young Indians," he said.
The Australian High Commissioner to India, Patrick Suckling, has told NDTV that Australia is already impressed with Mr Modi's business-friendly approach.
"There have been billions of dollars worth Australian investment trying to get in India for quite a while but for various reason and decision-making process that hasn't happened. We are very encouraged by Mr Modi's business friendly approach, and we're sure that a lot more Australian investment will flow into India as Indian economy picks up and some of these decision making processes get expedited under Mr Modi," he said.