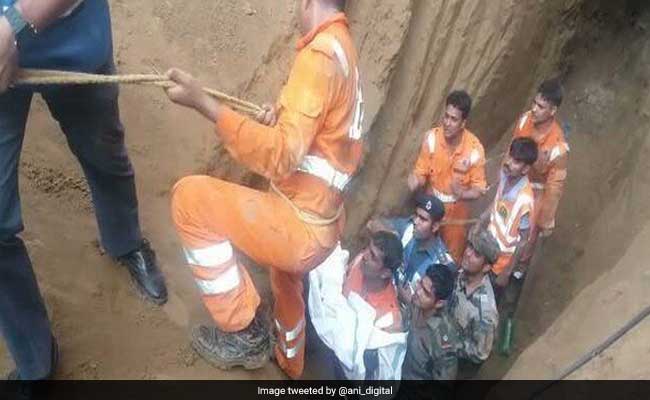 Sehore:
A five-year-old boy died after falling into an open borewell at a village in Sehore district, a senior official said today.
The child, Satya, fell into the abandoned borewell at Ramnagar village last evening and got stuck at a depth of around 25 feet.
As the news of the incident reached the district headquarters, the rescue operation was started immediately.
A 25-feet-deep pit parallel to the borewell was dug with the help of backhoe machines, Sehore District Collector Sudam Khade said.
A local health team also supplied oxygen into the borewell to enable the child to breathe, he said.
The National Disaster Response Force (NDRF) team from Bhopal was also pressed into the rescue operation.
The rescuers managed to pull out the boy at around 5.30 am today after a 13-hour-long operation, Mr Khade said.
The child was rushed to the hospital where the doctors declared him dead, he said.