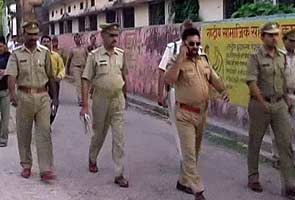 Lucknow:
The Akhilesh Yadav government in Uttar Pradesh has sought a probe by the Central Bureau of Investigation (CBI) into the death of a terror suspect in police custody. Forty-two policemen, including former Director General of Police Vikram Singh and Director General of Police, Training, Brij Lal, have already been booked in the case.
Khalid Mujahid, an accused in a serial blasts case, died yesterday while he was being brought to Lucknow from a Faizabad court in a police van.
The Barabanki police lodged an FIR today against the 42 cops, who were part of the special task force and the anti-terror squad that had arrested Mujahid. The complaint filed against the cops by Khalid's uncle alleges conspiracy, saying he was framed by the police in the blasts case and now his death was also their responsibility.
A probe into the death will also be conducted by the state Home Secretary, an Additional Director General and an Inspector General level officer.
Mujahid was an accused in the Gorakhpur, Lucknow and Faizabad serial blasts case. In November, serial blasts had ripped through the three cities killing more than a dozen and injuring several people.
A court in Barabanki had recently rejected the state government's plea to withdraw terror cases against him and another accused Tariq Qasmi. The rejection came on technical grounds, for non-compliance of paperwork formalities.
The Akhilesh Yadav-led Samajwadi government is trying to fulfill its controversial manifesto commitment to review terror charges against innocent Muslim youth who had been allegedly framed in terror cases during the former Mayawati government.