Highlights
Critics say, 40,000 families might lose their homes due to the dam
Activists demand that the dam's gates be opened to reduce water level
The families should be rehabilitated or paid compensation: Medha Patkar
Barwani, Madhya Pradesh:
As Prime Minister Narendra Modi inaugurated the
Sardar Sarovar Dam in Gujarat today
, miles away in neighbouring Madhya Pradesh, thousands carried out a '
Jal Satyagraha
' - a protest sitting barefoot in water. The protesters, led by Narmada Bachao Aandolan founder Medha Patkar, say that the water from the dam is likely to affect 40,000 families who might have to leave their homes that will be submerged.
Activists have been long demanding that the filling of the dam's reservoir with water be stopped immediately and that its gates remain open so as to reduce the water level. The project has been ensnared in controversies ever since its foundation stone was laid in 1961 by the country's first Prime Minister Jawaharlal Nehru.
The '
Jal Satyagraha
' protest began on Friday on the banks of the Narmada River at Chota Barda village in Dhar, about 300 km from Bhopal, where the water level is increasing gradually. The waters have already submerged Nisarpur and historic Rajghat. District officials, police and National Disaster Response Force or NDRF are on high alert in Dhar and Barwani.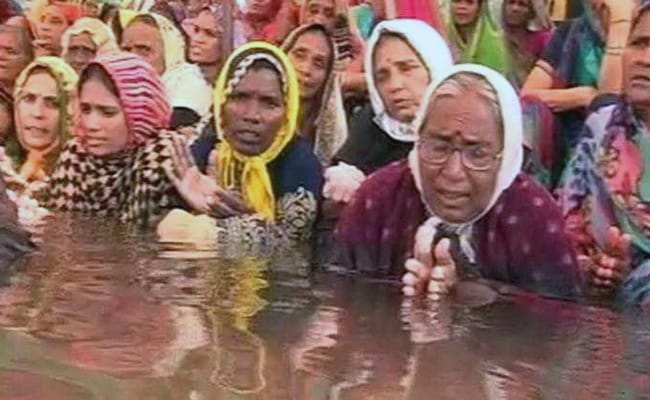 Ms Patkar has demanded that the families be rehabilitated or paid compensation. This, she said, has not happened despite an order from the Supreme Court. Describing the development as "unfortunate", she demanded that the water supply in the dam be stopped till the rehabilitation is completed.
Narmada Bachao Andolan approached the Supreme Court over environmental and rehabilitation issues, and obtained a stay in 1996. The court allowed resumption of work in October 2000 with some restrictions.
The government says 18,386 families would be affected in the state.
After inaugurating the dam today the Prime Minister said
, "A massive misinformation campaign was launched against the dam project, which is an engineering miracle." The dam, he said, sets
new records and new benchmarks
.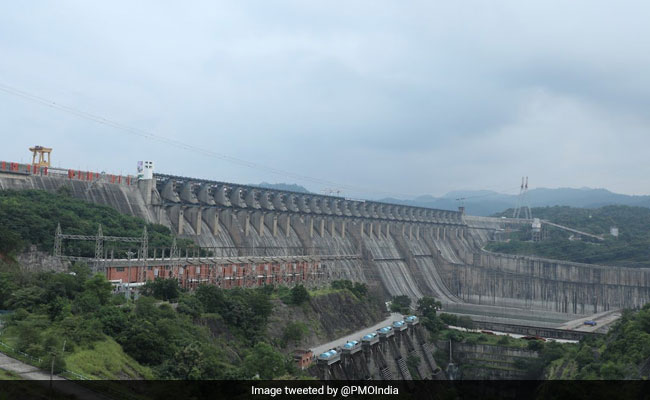 The Sardar Sarovar Dam, on the Narmada River, is the world's second largest dam after the Grand Coulee Dam in the United States. It is expected to provide power and water to 9,000 villages in three states - Gujarat, Madhya Pradesh and Maharashtra.
(With inputs from IANS and Reuters)