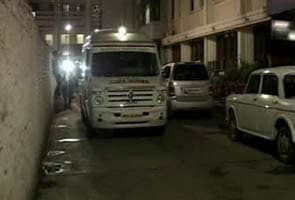 The police today claimed that it had arrested the man accused of raping a four-year-old girl near Jabalpur in Madhya Pradesh last week.
The Press Trust of India reports that Firoz Khan was arrested from a relative's home in Bihar's Bhagalpur district.
The four-year-old girl is in a Nagpur hospital that specializes in child care. She is in a coma with severe brain injuries. Her doctors are worried that she is not responding to treatment.
Earlier in the day, a senior police official had claimed that the 35-year-old accused's cell-phone signals suggested that he had rushed to his village in Bihar, and may have fled the country via the Nepal border, according to the Press Trust of India.
The police had last week arrested Khan's accomplice, a man who helped lure the girl away from her home by offering her a chocolate. Her family found her the next morning, lying bleeding outside a farm in her village.
On Saturday night, the Madhya Pradesh government organised an air ambulance to move the child to the Nagpur hospital.
Her case, like that of the five-year-old who was kidnapped and then raped in Delhi, has provoked a new wave of anger and underscored the vulnerability of young girls and women to sexual crimes. The outrage that followed a medical student's fatal gang-rape in Delhi in December led to the introduction of tougher anti-rape laws last month. But a slew of assaults in cities and villages have led to renewed furore over the incompetence of the police.