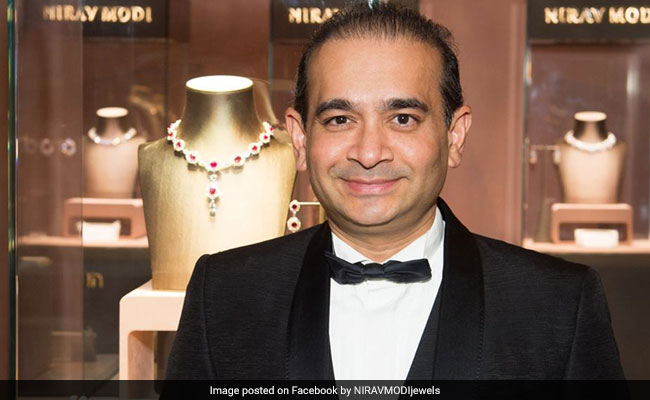 New Delhi:
Some 31 suspected economic offenders have fled the country to avoid prosecution, the government has told the Lok Sabha.
Asked if many businessmen had absconded after "doing scams" and settled in various other countries, Minister of State for External Affairs M.J. Akbar in a written reply gave a list of 31 persons, including Nirav Modi and his uncle Mehul Choksi, accused in the Punjab National Bank scam, who are under investigation by the Directorate of Enforcement and the CBI.
The others in the list include Nirav Modi's wife Ami Nirav Modi and son Neeshal Modi, liquor baron Vijay Mallya, cricket czar Lalit Modi and arms dealer Sanjay Bhandari.
The reply doesn't mention the time since when they have been absconding from the country.
Mr Akbar said the ministry had received extradition requests from the CBI in respect of Vijay Mallya, Ashish Jobanputra, Pushpesh Kumar Baid, Sanjay Kalra, Varsha Kalra and Arti Kalra. The requests, he said, have been sent to the concerned foreign countries for their consideration.
"The extradition request from CBI in respect of Sunny Kalra is under process by the Ministry of External Affairs. As per the information provided by Ministry of Finance, the government has decided to introduce the 'Fugitive Economic Offenders Bill, 2018' in the parliament.
The bill will help in laying down measures to deter fugitive economic offenders from evading the process of Indian law and provides for expeditious confiscation of proceeds of crime and properties of fugitive economic offenders with a view to make them submit to the jurisdiction of courts in India.
The others in the list are: Soumit Jena, Vijaykumar Revabhai Patel, Sunil Ramesh Rupani, Pushpesh Kumar Baid, Surender Singh, Angad Singh, Harsahib Singh, Harleen Kaur, Ashish Jobanputra, Jatin Mehta, Chetan Jayantilal Sandesara, Dipti Chetan Sandesara, Nitin Jayantilal Sandesara, Sabhya Seth, Nilesh Parrekh, Umesh Parekh, Sunny Kalra, Aarti Kalra, Sanjay Kalra, Varsha Kalra, Hemant Gandhi, Ishwarbhai Bhat, M.G. Chandrasakhar, Cheriya Vannarakkal Sudeer, Nausha Kadeejath and Cheriya Veettil Sadique.