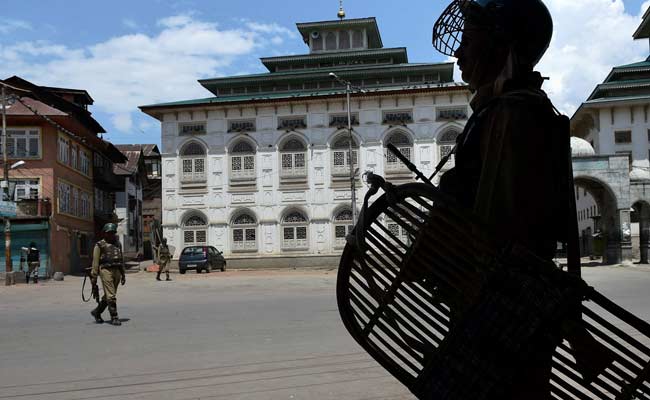 Srinagar:
Three people have died and over 300 are injured in firing by security forces as fresh protests erupted in several parts of the Kashmir valley today.
45-year-old Mohammad Maqbool was killed in firing by security forces after clashes with protesters in Chadoora area of central Kashmir's Budgam district. After Maqbool's death, protests in the district intensified.
At Khansahib area in the district, security forces opened fire on protesters in which one person identified as Zahoor Ahmad was killed.
Another civilian died during clashes in Sopore.
In the last four weeks of unrest in Kashmir 54 people have been killed in firing by security forces and over 3,000 have been injured. More than 100 people have also lost eyesight after they received pellet injuries.
Two days ago, a private security guard was killed after security forces shot him with a pellet gun in Srinagar. Police have filed a murder case against security forces for the death of the 20-year-old man.
Kashmir is under lockdown and curfew for the last four weeks ever since protests started on July 9 following the death of Hizbul Mujahideen terrorist Burhan Wani.