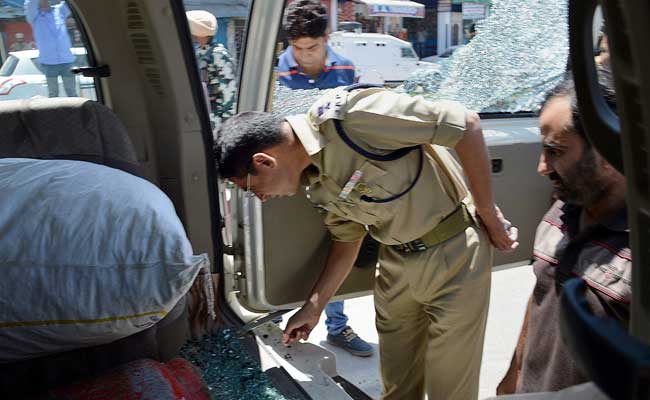 Anantnag, Jammu and Kashmir:
Atleast four paramilitary jawans and four civilians have been injured in a grenade attack in Jammu and Kashmir's Anantnag district, according to sources.
Police and additional security forces have been rushed to the spot, the area has been cordoned off.
Police sources say unknown militants lobbed a grenade towards a Central Reserve Police Force vehicle at KP Road in South Kashmir town.
The injured were shifted to district hospital Anantnag. "Most of them have received minor injuries," a hospital official said.
This is the second such attack in the town within a week.
Earlier on July 25, a grenade attack had killed an ice cream vendor and injured five others.
Anantnag is 60 kilometres away from Srinagar.