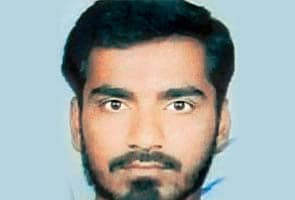 Mumbai:
A local court has transferred the case of the LeT operative Sayed Zabiuddin Ansari alias Abu Jundal to a sessions court, paving the way for the beginning of a trial against him in the 26/11 terror attacks case.
"The 2008 Mumbai terror attacks case is committed to sessions court," defence counsel Ejaz Naqvi, who represents Jundal in the 26/11 attacks and 2006 Aurangabad arms haul cases, said.
The sessions court will now assign the case to a judge to conduct the trial while the state government will decide on the place where the trial is to be conducted.
The case was transferred to sessions court last week by local magistrate's court.
The Crime Branch had arrested Jundal in the 26/11 case on July 21, 2012 and filed a charge-sheet against him on October 16.
According to police, Jundal, a resident of Beed district in Maharashtra, was present in the makeshift control room in Pakistan and gave instructions to ten Pakistani terrorists, including recently executed Ajmal Kasab, involved in the 26/11 attacks in which 166 people were killed.
The Crime Branch had filed a 14,676-page chargesheet in city's Esplanade court against Jundal mentioning in detail the role of Pakistan's ISI and LeT operatives before, during and after the attacks.
According to crime branch, Jundal had revealed that LeT training camps enjoyed full support from local and Federal police and paramilitary organisations in Pakistan.
The charge sheet also contains the confessional statement the 30-year-old LeT operative made before a magistrate, besides the details of his confrontation with Ajmal Kasab.