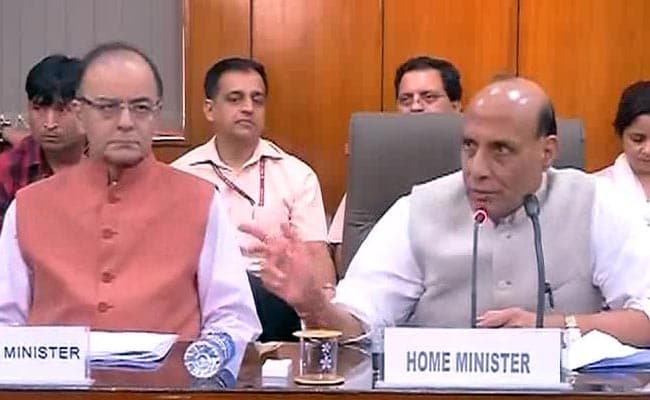 New Delhi:
There has been 25 per cent decline in terror-related incidents in Jammu and Kashmir which is also witnessing "significant improvement" in security situation, Home Minister Rajnath Singh said today.
"Prerequisite for development of any state or country is that a peaceful and secure atmosphere should be there.
"I would like to tell you that there has been significant improvement in security situation in J-K. There is significant decline in level of violence there. Not only this, there is 25 per cent fall of terror incidents," Mr Singh told reporters in New Delhi.
He said for development there has to be an atmosphere of peace and security, that is "being built by and by in Jammu and Kashmir".
In a joint press conference, Singh, along with Finance Minister Arun Jaitley announced additional package of Rs 2,437 crore for Jammu and Kashmir to help it in relief and rehabilitation works after last year's floods caused huge damage to "people and property" in the state.
The Centre will also be sending a team of senior officials to help it in formulating further package to help in the development of Jammu and Kashmir.