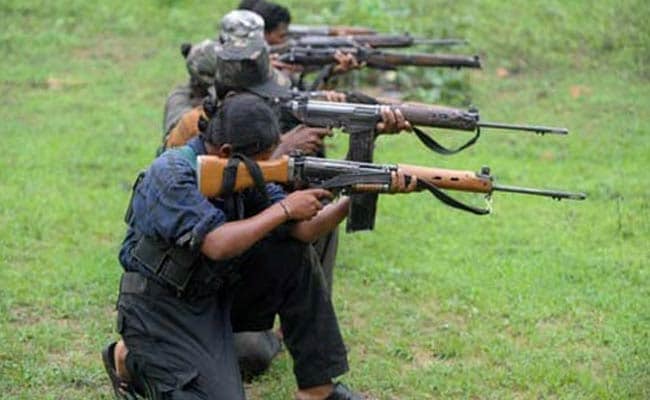 Raipur:
23 Naxals, who were allegedly active in Darbha region -- known for Maoist activities, today surrendered before Chhattisgarh officials in Bastar district.
Altogether 23 cadres, including 3 women, turned themselves in before senior police and administrative officials citing the surrender policy of the state government and disappointment with the Maoist ideology, Bastar Superintendent of Police RN Dash said.
Of those who surrendered, six belong to Kudum Khodra village, five to Chandragiri village, 11 to Biaspur village and another to Pungarpa village, he said.
As per their statement, they were largely influenced by the messages spread in the recent anti-Maoist rallies in Bastar region besides provisions of the surrender policy that prompted them to quit arms, he said.
Most of them were lower rung cadres working as 'janmilitia' and CNM (Chetna Natya Mandli -- a cultural outfit of Maoists) members in Darbha division committee of the banned outfit, the officer said.
Two of them -- Madkami Hidmo and Ando Markam -- were carrying a reward of Rs 1 lakh each on their heads, Dash said.
Rs 10,000 each was given to the surrendered rebels as encouragement money, the officer said, adding that as per the policy of the Chhattisgarh government, necessary assistance will be provided to them.
Last week, 70 Naxals had surrendered in Chintalnar area of neighbouring Sukma district.