Highlights
200 nilgai or blue bulls killed in Bihar with sanction from centre
Bihar sought protection for farmers, had to agree: Environment Minister
States being encouraged to seek license to kill animals: Maneka Gandhi
Patna:
After 200 nilgai or blue bulls were shot in Bihar in the last six days union minister Maneka Gandhi, famous for her activism in animal rights, has said an endangered species has been compromised. But Environment Minister Prakash Javadekar says the permit to shoot the blue bulls is valid till November in 31 of Bihar's 39 districts.
"For the first time, a massacre of this scale has been allowed. The Environment Ministry is writing to all states asking for a list of animals whose killing should be sanctioned, and promising to allow that," said Ms Gandhi.
The Bihar government had asked the Centre to allow professional shooters accredited by the Centre to kill nilgai because acres of crops were being destroyed in areas where they exist in large numbers and regularly stray onto farms growing crops like wheat and pulses.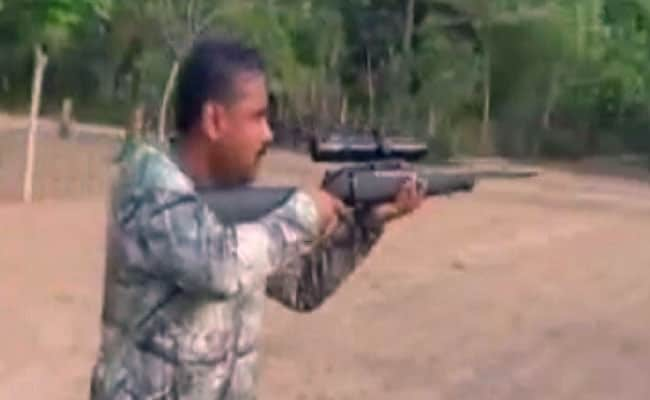 "Laws require that if a state says its farmers are being adversely impacted, the Centre's acquiescence is required, and the sanction (to kill) has limited validity," the Environment Minister said.
Neeraj Kumar a leader from Bihar's ruling party, the Janata Dal United, who organized the licensed hunt in the Mokama district, said "The blue bull menace was destroying farmers year after year. This is needed."
And it's not just Bihar. Similar permissions have been given to Uttarakhand for wild boar and nilgai and Himachal Pradesh (for rhesus macaques), while the proposal from Gujarat (for nilgai) and Maharashtra (for wild boar and nilgai), is under consideration. The permission for the killing of the macaques has been stayed by the High Court in Shimla.
As much as it is an environmental problem, it's also turning out to be an embarrassment for the government, as two ministers of the same cabinet find themselves on opposite sides of the issue.