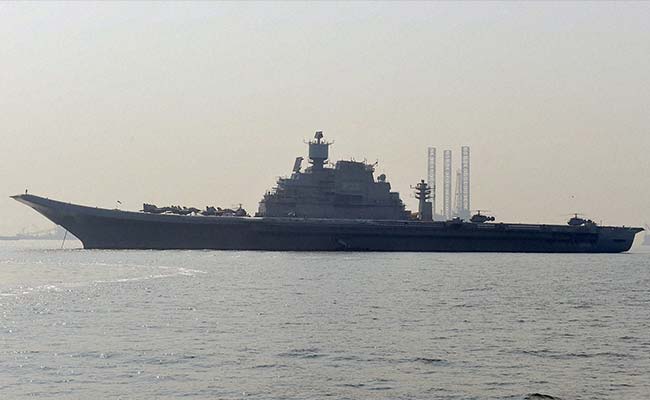 Highlights
2 men died after toxic gas leaked from the sewage treatment plant
The aircraft carrier is undergoing routine repairs and refit
INS Vikramaditya is India's largest naval ship
Karwar, Karnataka:
Two people including a sailor of Indian Navy died in an accident on board INS Vikramaditya, the Russian-made aircraft carrier, today evening. Two others were injured.
A spokesperson of Indian Navy said that the "incident of gas leakage on board INS Vikramaditya took place at about 5:00 PM."
Four people repairing the sewage treatment "inhaled" toxic fumes and were evacuated to hospital, the spokesperson said.
The aircraft carrier is undergoing routine repair and refit at the Karwar Naval Base in Karnataka.
The two who died were identified as Rakesh Kumar Shipwright Artificer Class 4, and Shri Mohandas Kolambkar, an employee of M/s Royal Marine.
The condition of the other two personnel is stable. The Navy has ordered an inquiry into the incident.
INS Vikramaditya is India's largest naval ship and equipped with a variety of integral weapons and sensors.