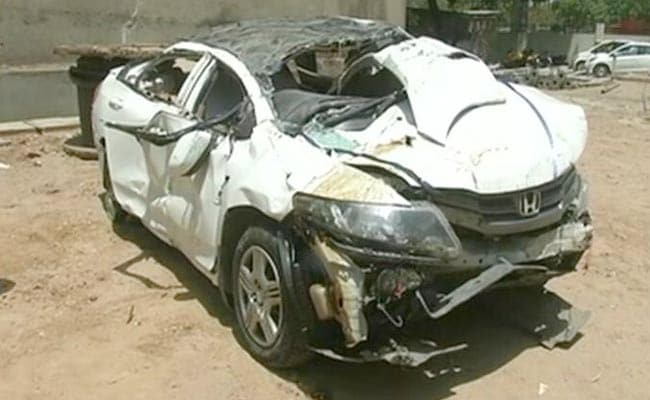 New Delhi:
While sentencing the son of a Haryana-based industrialist to two years in jail for killing a motorcyclist with his speeding BMW car in 2008, a Delhi court observed that in our country, cow killers are dealt with stricter laws than unruly drivers.
The judge also suggested that a copy of the judgement be sent to Prime Minister Narendra Modi to highlight the meagre punishment offenders get for causing death by negligence.
"Sentence for killing cow is five or seven or 14 years in different states but in case of death of a human being caused by rash or negligent driving, sentence prescribed in law is only two years," Additional Sessions Judge Sanjeev Kumar said while pronouncing the quantum of punishment in the 2008 Utsav Bhasin hit-and-run case.
The court directed the convict to pay a compensation of Rs 10 lakh to the victim's family and Rs 2 lakh to the journalist, who was riding pillion on the two-wheeler.
PM Modi's goal for '
Sabka Saath Sabka Vikas
' can only be achieved when "people do not die in accidents", the judgement said. The verdict also referred to Union minister Nitin Gadkari's remark that road accidents kill more people than terrorism or natural disasters.
India has a disreputable record of road accidents, the judge said adding that according to National Crime Record Bureau's figures for 2015, in 4.64 lakh road accidents which were reported, 1.48 lakh people died while 4.82 lakh persons were injured.
"Every minute one accident takes place and every four minutes one person dies in road accidents. Human life is precious. Road users have a fundamental right to life and liberty. It is the duty of the state to ensure safety on roads of the people," the judge said.
Geneva-based International Road Federation's findings, the judge said, revealed that India accounted for 10 per cent of global road accidents with more than 1.46 lakh fatalities annually, the highest in the world.
The court has also sought review of the colonial penal law to enhance the jail term in road accident cases leading to death.