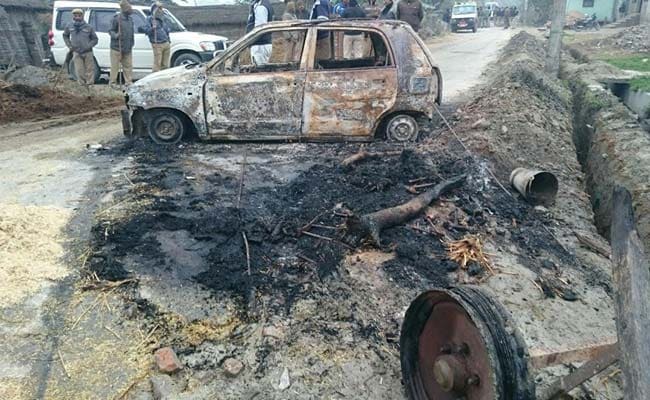 Muzaffarpur, Bihar:
Hundreds of policemen are posted at a village in Bihar's Muzaffarpur where three persons were burnt alive when a mob set fire to houses on Sunday. Some 14 people have been arrested in connection with the attack, which has taken communal undertones.
The clashes at the predominantly Muslim Azizpur village, around 55 km from state capital Patna, involve revenge killing, the police said.
A few days ago, a girl had eloped with a 19-year-old Hindu man from a neighbouring village, an officer said. The young man's body was found on Sunday morning, from a field near the home of a person accused of kidnapping him. A mob then attacked the girl's village and set fire to houses and vehicles.
For several hours, the police and the administration could not enter the village. Today, all that remains are gutted huts and charred belongings. Most of the villagers appear to have run away.
The situation is tense but under control, said Bihar Police spokesperson and Additional Director General Gupteshwar Pandey. Besides a large number of policemen, all senior officers of the district are camping at the village.
The state government has announced Rs. 5 lakh compensation for the families of those killed in the attack.