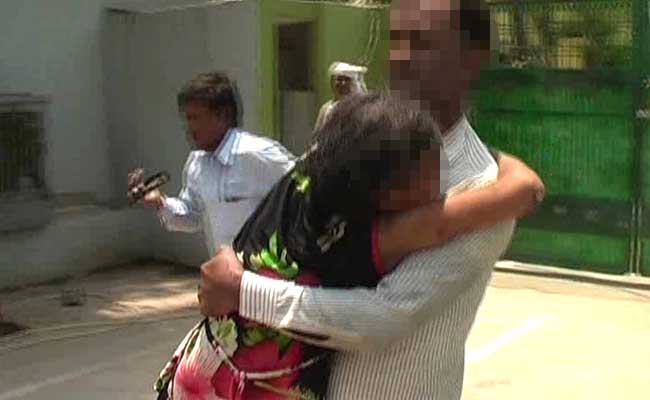 Auraiya (Uttar Pradesh):
A 13-year-old girl has alleged that she was raped and her legs were burnt by two men from her village in Uttar Pradesh's Auraiya district nearly six months ago. The police complaint has been registered just a two days ago on June 5.
The girl, in her police complaint, has said that she was raped by the two men on December 31 last year. The next day (January 1), when the girl and her family were about to leave for police station to file a complaint , the accused and four of their sisters caught them and poured diesel on the teenager and set her on fire which resulted in severe burn injuries on the legs, she has alleged.
The girl's family claims that they could not get her treated at a bigger hospital due to repeated threats by the accused against disclosing the incident.
"They kept on threatening me not to approach the police, saying whatever they did to me they would do to my family too, so I couldn't muster up the courage to do anything," the girl said.
The family said that they did not speak for six months as they were very scared to approach the police, but finally a neighbour took them to the Senior Superintendent of Police, Atul Sharma, Auraiya and the case was filed on June 5.
The police have lodged a case and are looking for the accused who are missing.
"We will catch the culprits soon and will investigate what kind of threats the family was getting," said Mr Sharma said.
The girl has been sent to a hospital in Saifai, about 85 km from Auraiya, where she is being treated for her burn injuries.