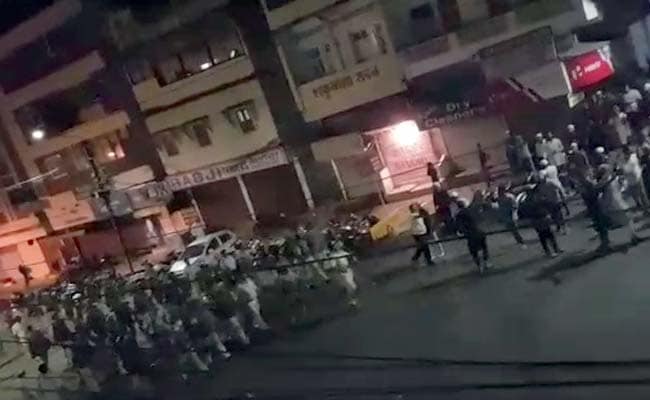 Bhopal:
Twelve people have been arrested in Bhopal and extra security has been posted after clashes broke out last night over a religious dispute. Internet services were suspended for a few hours to prevent rumours circulating on social media.
There was arson and stone throwing between rival groups over structures reportedly dug up during a construction at the Hamidia hospital in the city's old quarter. A group claimed the relics and said it should be allowed to offer prayers there. Another group then said they should be allowed to pray too.
The fight between the two groups led to tension that started at the Peer Gate late on Tuesday night and spread to other parts of the old city. Property was damaged and cars were set on fire.
"The situation is under control now. Police has been deployed in the Peer Gate and other areas," senior Bhopal police officer Raman Singh Sikarwar told IANS.
"Some mischief makers were spreading rumours in order to excite people through social media platforms. Keeping this in mind we have stopped internet services," said the officer.
The police say people were asked on social media to gather at the Hamidia Hospital, which led to violence.
The police used batons and teargas and even fired shots in the air to control the crowd. Some policemen were injured.
Madhya Pradesh Chief Minister Shivraj Singh Chouhan said in a tweet that people disrupting peace would be dealt with strictly.
Earlier, he had asked Bhopal residents to ignore rumours and help maintain peace.