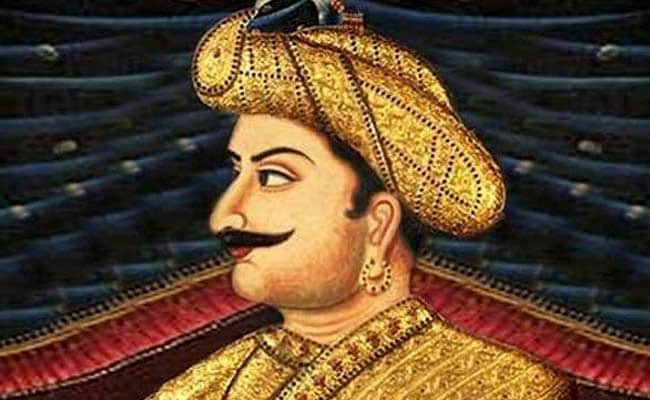 Bengaluru:
The BJP and the Congress are engaged in a war of words over the birth anniversary celebrations of Tipu Sultan on November 10. A polarising figure in history, Tipu Sultan has been variously described by leaders of the BJP as an "anti-Hindu", "anti-Karnataka" and "mass murderer". However, many, including the Congress, see him as the first freedom fighter to take on the British and a sterling administrator.
Here are 10 things you should know on the controversy relating to Tipu Sultan:
Back in 2015, the Congress government in Karnataka decided to start celebrating the birth anniversary of 18th century ruler Tipu Sultan. Soon the celebrations ran into controversy.

That year violence erupted across the state and two people were killed in protests organized by various groups at Kodagu, a BJP stronghold 250 km from Bengaluru.

In 2016, the Tipu Jayanti celebrations were peaceful following elaborate arrangements of security by the state government.

This year too the resistance over Tipu Sultan's birth anniversary celebrations turned into a political slug fest between the Congress and the BJP in the poll-bound state.

Recently union minister Ananth Kumar Hegde instructed the state government officials not to add his name to the invitation for any event associated with Tipu Sultan's birth anniversary celebrations. He condemned the decision of the state to continue with the celebrations despite what he said was the wishes of the people and protests that led to violence.

The Congress has scoffed at BJP's criticism of Tipu Sultan's birth anniversary celebrations, saying Tipu Sultan deserves to be counted among the great rulers of the country.

A descendant of Tipu Sultan has demanded an unconditional apology from Union minister Anantkumar Hegde for describing the 18th century Mysore ruler as a "mass rapist" and "brutal killer".

Today President Ramnath Kovind was dragged into the roiling political dispute as he praised the 18th century ruler while addressing a joint session to mark the 60th anniversary of the Vidhana Soudha, India's largest legislature building.

"Tipu Sultan died a historic death fighting the British," the President said in the assembly to loud desk-thumping by members of the ruling Congress and silence from the opposition. The BJP has alleged that President Kovind's speech was scripted by the Congress. "They have misused the President office," BJP legislator Arvind Limbavali told NDTV.

The Siddaramaiah-led government is all set to celebrate Tipu Jayanti on November 10 despite widespread protests and violence that had marred celebrations in the last two years.