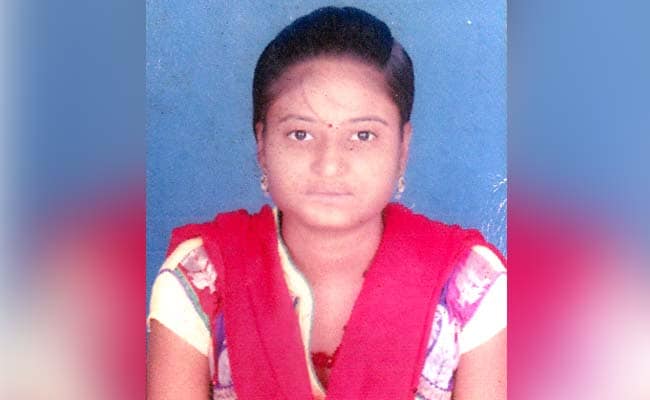 Highlights
17-year-old Sandhya had complained of harassment by attacker last year
22-year-old accused, Mahesh, was reportedly her neighbour
He slit her throat after she allegedly rejected his advances
Hyderabad:
A 17-year-old girl was killed by a man in Telangana's Adilabad district yesterday - her throat slit in full public view in front of her home - allegedly because she rejected his advances in an incident disturbingly similar to the murder of an Infosys employee in Chennai last month.
The accused, 22-year-old Mahesh was arrested and was a neighbour of the girl Sandhya. He attacked Sandhya on Saturday afternoon outside her home in Bhainsa town with a kitchen knife and repeatedly slit her throat and then ran away. Sandhya bled to death.
Sandhya had complained of being harassed by him and her family had lodged a complaint with the police last year. Mahesh did not want her to get married to anyone else and had even tried to disrupt her engagement in January this year, police said.
The police had earlier brokered peace between the two sides without taking any action against Mahesh.
Last month, Swathi S, a 24-year-old woman, was hacked to death by a man in a railway station in Chennai allegedly because she rejected his advances.
Swathi's body was left on the platform Chennai for over two hours as those who watched the attack did nothing to stop the killer; many left by the next train. The police arrived only hours later, which led the Madras High Court to comment that Swathi's body was left "lying like an exhibition".
The crime generated waves of shock and anger, not just over its gruesome nature, but also because of the complete lack of response from those who witnessed the crime.