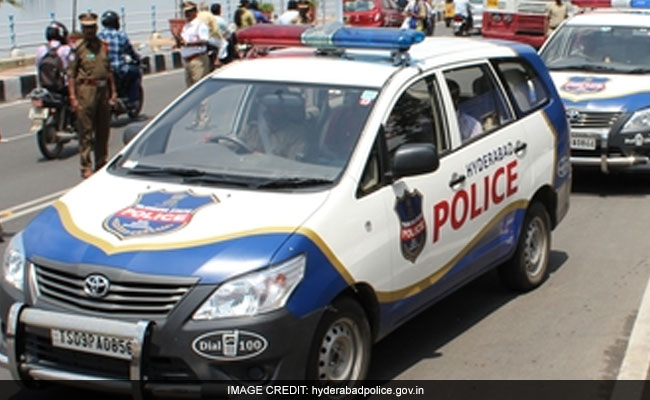 Highlights
Suspected terror plot reportedly uncovered in Hyderabad
At least 10 people taken into custody after raids in city's old quarters
Firearms, ammunition and currency allegedly seized from them
Hyderabad:
Five men including a software engineer and his brother were arrested in Hyderabad on Wednesday on suspicion of plotting a series of attacks on behalf of the ISIS terror group.
The men are allegedly part of a suspected ISIS cell that was uncovered during searches by the National Investigation Agency and the police at 10 locations in Hyderabad's old quarters, home to the iconic Charminar.
The brothers, techie Mohammed Ibrahim Yazdani, 30, and graduate Mohammad Illyas Yazdani, 24, were among 11 people picked up earlier for questioning. They were later put under arrest along with Habib Mohammed, 32, Muzaffar Hussain Rizwan , 29, and Abdullah- Bin-Amoodi, 31.
Ibrahim Yazdani is believed to be the boss of the group; officials say the cell has "strong links" to the ISIS but is independent of previous bases found in India.
Weapons, nitrate-based explosives enough to make several improvised devices, 40 mobile phones, laptops, a pen drive, 32 sim cards and Rs 15 lakh in cash were seized in the raids.
This was the third preemptive strike on cells of suspected IS sympathisers since last year. The NIA and the police had launched the search after reports of a plan for multiple terror attacks in Hyderabad.
"The strikes were necessary because the module had received money, procured weapons to carry out strikes," said a security officer.
Sources said the all the men had radicalised themselves through internet. "IS recruiters then got in touch with them and further directed them," an officer said.
The raids come at a time when parts of the city are under prohibitory orders because of a strike by judges and lawyers.
The ISIS has struggled to win over many recruits in India, which is home to the world's third-largest Muslim population.
At the start of the year, 14 people suspected to be ISIS sympathisers were picked up from across the country in an anti-terror operation by the NIA. Two of the suspects were arrested in Hyderabad.
Last year, 29 men were arrested for establishing recruitment bases across India. Some Indians are also suspected to have travelled to Iraq and Syria to join the ISIS.