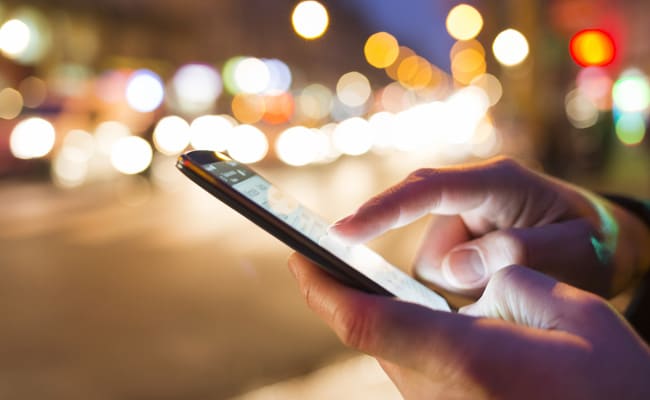 Hyderabad:
The Telangana government today activated free Wi-Fi hotspots at 1,000 public locations in Hyderabad. Greater Hyderabad Municipal Corporation Mayor Bontha Rammohan, who launched the 'Hyderabad City Wi-Fi Project' or 'Hy-Fi' today, said the internet service will be expanded to 2,000 more locations in the city, taking the total to 3,000 Wi-Fi hotspots in another two months.
The Wi-Fi speed ranges from 5 to 10 megabytes per second to allow fast data streaming, and the first 30 minutes will be free. Shopkeepers, students and tourists
are likely to use
the free Wi-Fi service the most.
A pilot version of the 'Hy-Fi' project was launched under the Digital Telangana programme in June 2015 to provide free Wi-Fi for at least 30 minutes at 100 public locations such as malls, public offices, police stations, government schools and colleges, among others.
Over the last two years, that number has more than doubled to cover 250 locations. The Telangana government said it is scaling up the programme after the pilot project saw success.
Telangana Information Technology Secretary Jayesh Ranjan said the entire project costs Rs 300 crore. The project will be expanded to Telangana's Warangal, Karimnagar and Khammam districts, Mr Ranjan said.
"We will stabilise it first in Hyderabad and based on how it is working, we will extend it to three other districts," he told reporters. On
Wi-Fi security
, he said, "There are some empanelled companies which provide security coverage against unauthorised usage of Wi-Fi. We will be talking to them and work on how the whole city can be covered."
Bharti Airtel Limited, ACT Fibernet and Indus Towers Limited will provide support to the project.
Industry lobby group the Cellular Operators Association of India or COAI is the technical adviser to the Telangana government for this project. COAI Director General Rajan Mathews said the government and the industry worked together in "this ambitious project".
With inputs from PTI and IANS.