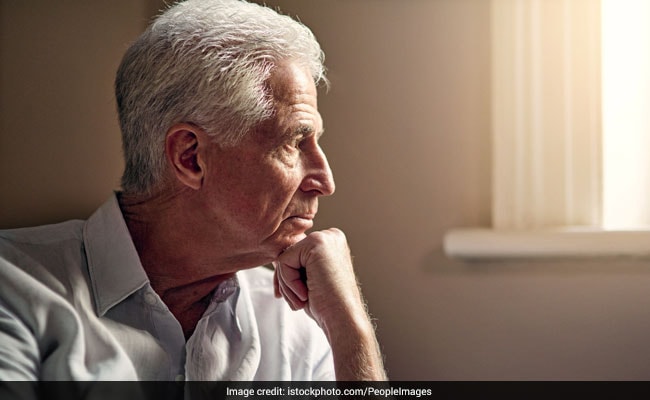 Highlights
Alzheimer's disease can happen to people in their 40s and 50s as well
Alzheimer's disease can be life taking
Early detection is they key to treating Alzheimer's disease
World Alzheimer's Day 2018 is observed on September 21. The day is meant to raise awareness about the stigma that surrounds Alzheimer's disease and dementia. Alzheimer's is a condition which causes unusual memory loss which may disrupt daily life. World Alzheimer's Day 2018 is the seventh international campaign dedicated to spreading awareness about Alzheimer's and its causative factors. The idea behind World Alzheimer's Day is to spread more awareness about Alzheimer's and dementia and the misinformation that has been spread about it. On World Alzheimer's Day 2018, we debunk some common myths associated with Alzheimer's disease. Keep reading...
World Alzheimer's Day 2018: Common myths surrounding Alzheimer's disease you must stop believing
Myth #1 Alzheimer's is not life taking
It might sound scary but Alzheimer's is the one of the most common causes of death in the US. It claims more lives than prostate cancer and breast cancer put together. Alzheimer's slowly degenerates brains cells and results in changes in memory. As the disease progresses, it results in loss of basic body functions such as breathing, eating, talking and swallowing. People with Alzheimer's commonly die because of lung infections as a result of lack of nutrition. At times, patients end up in risky situations as they forget their way home.
Also read: Loss Of Smell Could Warn Of Alzheimer's Disease
Myth #2 Memory loss indicates Alzheimer's
Memory loss is common when a person grows older. The memory loss which is associated with Alzheimer's is progressive, and weakens the patient's functioning. Memory loss associated with Alzheimer's is so severe that it may make the patient forget their own name, the name of their partner or a friend. But all memory loss is not indicative of Alzheimer's.
Myth #3: Alzheimer's can only happen to the elderly
Yes, Alzheimer's commonly happens to people above the age of 65. But it can happen to people in their 40s and 50s as well. This is known as early onset Alzheimer's. Brain function slowly declines in case of Alzheimer's. With progression of the disease, a person thinking and reasoning abilities become weaker. They might even find it difficult to complete basic daily chores of life.
Also read: Top 7 Unknown Facts About Alzheimer's
Myth #4: Alzheimer's can be prevented
Some studies do say that intake of Vitamin E, B and C along with folate and selenium through their dietary sources may be helpful. Exercising regularly and eating healthy is the key to keep Alzheimer's at bay. Foods rich in omega-3 fatty acids can also be helpful in preventing incidence of Alzheimer's.
Myth #5 Alzheimer's cannot be detected until later stage
It is only because of lack of knowledge and failing to watch for signs that Alzheimer's goes unchecked and undetected for a long time. It is primarily because of this reason that World Alzheimer's Day holds immense significance. Early detection of Alzheimer's can help in improving survival and life expectancy of patients. Early detection helps patients have more time to plan the future and get the best possible treatment. Progression of Alzheimer's is different for every patient. But an Alzheimer's patient in the advanced stages becomes helpless, often ends up in a vegetative state. Alzheimer's patients must thus be treated in a familiar environment so as to prevent fearfulness, anxiety and stress.
Also read: Top 5 Foods That Increase Alzheimer's Risk
Disclaimer: This content including advice provides generic information only. It is in no way a substitute for qualified medical opinion. Always consult a specialist or your own doctor for more information. NDTV does not claim responsibility for this information.