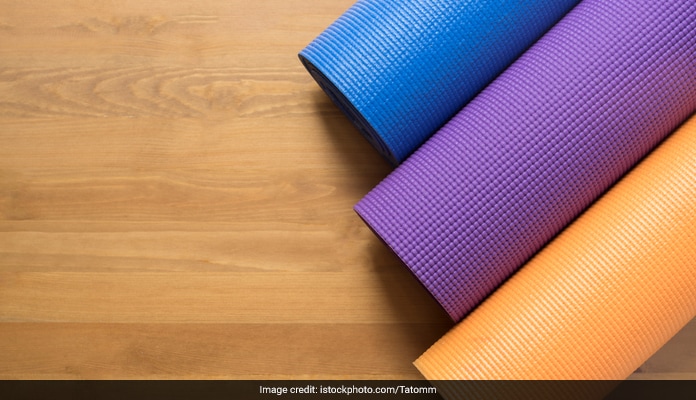 Planning to start yoga? Thinking to get a good quality yoga mat? You need to be very discerned while buying a yoga mat. You should buy a mat that keeps your body stable during your poses. There are several factors that you should keep in mind while purchasing a yoga mat. This International Yoga Day, go for mats that are comfortable, storable and portable. Here in this feature, you will learn about buying yoga mat that suits your practice, lifestyle and patterns.
On Yoga Day, read these tips you should keep in mind while buying a yoga mat. They are as follows:
1. Thickness
If the yoga mat is too thin, you will find it difficult to do crescent lunge and your knees may get bangled up. And if the yoga mat is too thick, it will be difficult to make a connection with the floor. Always look into the thickness of the mat while you purchase. Ideally go for wafer thin mats that are 1/16 inch thick.
Also read: International Yoga Day: 3 Things You Should Never Do Before Doing Yoga

2. Material
Yoga mats are made of either foam, PVC, rubber, cotton or jute. PVC material is durable and offers stickiness, and comfort. Foam mats are eco-friendly, and offer same performance as PVC. Rubber mats in the same order do not cause any harm to the environment. Cotton mats are often called 'traditional yoga mats' and they are also eco-friendly. They are often used on top of another yoga mat as it absorbs sweat, increases grip when wet and provides support.
3. Size
The standard size of a yoga mat is 24" x 68", though the length can vary from time to time. In the market, you can get mats of size 72" and 74" as typical alternative lengths. You can also get long mats measuring 84".
4. Stickiness
By stickiness, it means how well the skin sticks to the yoga mat. These mats have suction-like stickiness that lets you hold the pose and help in having a proper alignment.
Yoga should be done with proper accessories and under strict discipline. Apart from this, you should also make sure, you do yoga on a daily basis along with proper timing. Orderly yoga can bring extraordinary results in your health. Get going today.


Also Read:
3rd International Yoga Day 2017: 5 Things No One Ever Told You About Yoga