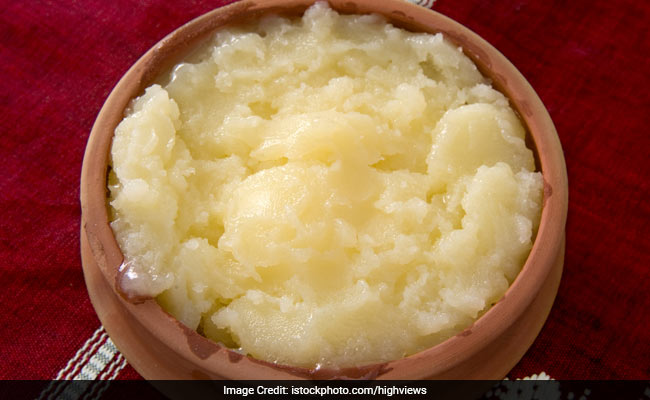 Usually when we are talking about butters, the dairy butter comes to our mind, however there are buttery fats which are extracted out of seeds or fruits, which are high in fat and they are very useful for the skin and can also be used for the nutritional purpose. Many of these nutty butters are used in the cosmetic industry in the form of lotion, creams and and skin emollients. The three most popular butters are:
Cocoa butter
Cocoa butter comes from cocoa beans. The soft oily, buttery part of the beans are extracted to form many products which include chocolates and ingredients for skin creams and cosmetic. The cocoa butter, also called theobroma oil is very rich in antioxidants, which prevent cell damage and promote cell regeneration. Natural cocoa butter also promotes skin elasticity and suppleness which makes it look younger. This property makes it useful as an ingredient for the skin and beauty products and also as a food product. Cocoa butter is an excellent ingredient for people who have skin problems due to a dry skin, many natural treatment methods use cocoa butter as an ingredient along with herbal healing ingredients. One can make face massage cream using cocoa butter and few drops of honey and squeezed orange. This combination helps to invigorate the skin.
Shea butter
Shea butter is a natural fat rich plant product which comes from the seeds within the fruit of the shea tree. It contains vitamin A, E and the fats are an excellent moisturizer for the skin post 40 years. The skin needs collagen to stay firm and shea butter also supports the regeneration of collagen. The active ingredients in shea butter help the skin tasty soft, moisturized and reduce redness and skin breakdown due to excessive heat or sun exposure.
Creams containing shea butter are also used traduce street marks during pregnancy. Due to its natural fats which are smooth and non sticky it can be used as a lip balm in the winters. It is also used in some of the beauty hair masks to decrease hair fall and scalp dryness.
Avocado butter
Avocado is used as a dip, due to its soft and smooth texture, the most popular being guacamole. The soft pulped avocado is rich in Vitamin K , vitamin C , Vitamin B (B1, B2 , B3, B5 , B6). It is also rich in folic acid, copper, iron, magnesium and manganese. It is a rich source of potassium, hence is a good nutrient to reduce high blood pressures (only exception being when someone is using potassium sparing diuretics). Being a fat rich in antioxidants, avocado can also be used by people having heart conditions, as the antioxidants protect against plaque formation. Avocado butter also is used as a face mask due to its rich moisturizing properties. The advantage of such non dairy butters is primarily its easy to absorb quality and its rich antioxidants which not only mositurize but also heal the skin and inner cells.
(Dr Shikha Sharma is a Nutritionist and Managing Director of Nutri-Health Systems, Delhi.)
Disclaimer: This content including advice provides generic information only. It is in no way a substitute for qualified medical opinion. Always consult a specialist or your own doctor for more information. NDTV does not claim responsibility for this information.