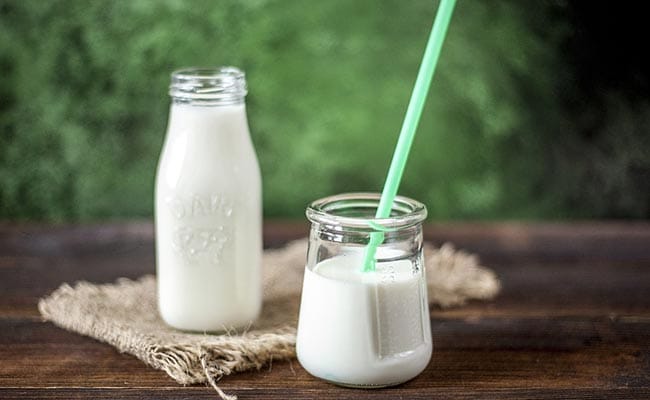 Highlights
Milk is an excellent source of protein
Proteins take much longer to process and to digest
Certain acids found in milk can speed up the fat-burning process
While your mother handed you a glass of milk before leaving for school, she aimed to help you stay active during the day and help you stay healthy in the long run. We know that milk helps us keep our bones and teeth strong, but there's a new addition to the list of health benefits of milk. Fitness enthusiasts across the globe now swear by the weight-loss benefits of this nutrient-dense beverage! Yes, one of the healthiest beverages of all time can help you shed those extra pounds and that too, the healthy way. A rich source of calcium, protein, vitamins, healthy fats and minerals, milk is one of the most nutrient-dense beverages of all time. In just one glass of milk, you get the nutrients which strengthen your bones, improve the quality of your hair and skin and boost your immunity. The weight-loss benefits of milk, however, have not been discussed that well yet. But relax, in this article, we shall get you acquainted with the effectiveness of milk for weight loss.
Also read: Toned Milk Vs Full-Cream Milk: Which Milk Is Healthier For Weight Loss
Most fitness enthusiasts in the world swear by the natural weight loss effects of milk
Also read: Coconut Water Or Coconut Milk; Which One Is Healthier
Milk for weight loss: Know the benefits
1. Metabolism booster
Milk is an excellent metabolism booster. Every glass of milk gives you lots of calcium, healthy fats, proteins and calories. These help you boost your efficiency and help you stay active during the day and lose weight faster than you normally would.
Also read: 7 Proven Health Benefits Of Soy Milk
2. Keeps you full for longer
Proteins and fats in milk help you stay full for longer. It keeps hunger pangs at bay and help you cut down your calorie intake.
Calcium and vitamin D in milk boost metabolism
3. Good source of vitamin D
People with a higher BMI are seen to have low vitamin D levels. Milk is a rich source of vitamin D. Filling up on 2 glasses of milk is a good way to keep vitamin D levels high and keep extra body fat at bay.
4. Good source of calcium
Calcium keeps bones strong. Research shows that regular intake of calcium can help people lose weight.
Also read: Weight Loss: 7 Surprising Weight Loss Tips You Must Follow
Despite being one of the healthiest and most convenient sources of proteins for vegetarians, the luxury of enjoying milk is not for every person. Some people are lactose intolerant and allergic to milk, therefore, they need to keep from its consumption. This set of people can enjoy other types of milk like coconut milk, almond milk and soy milk. Those looking for the low-fat varieties of milk can opt for skimmed and toned milk as well. The flavored varieties, however, should be avoided due to the high added sugar content.
Milk is one of the most healthy and convenient sources of protein for vegetarians
Photo Credit: iStock
Also read: Lactose Intolerance: 5 Dairy Products You Can Eat If You Are Lactose Intolerant
Disclaimer: This content including advice provides generic information only. It is in no way a substitute for qualified medical opinion. Always consult a specialist or your own doctor for more information. NDTV does not claim responsibility for this information.