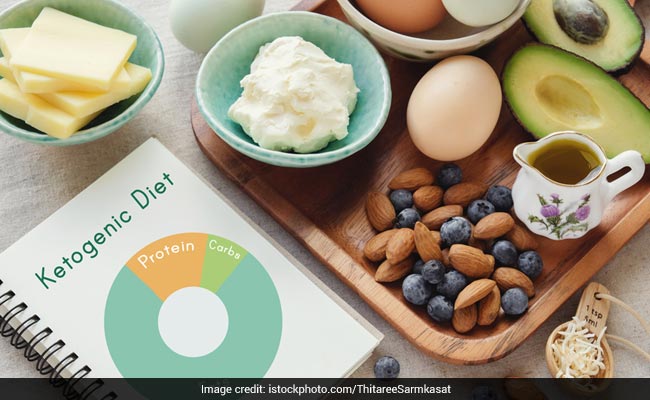 Highlights
The ketogenic diet is the popular diet fad when it comes to weight loss
Not cutting down on carbs could be why you are not losing weight
Eating too many healthy sugars could contribute to weight gain
Want to lose weight? Go keto! The ketogenic diet is the most popular diet fad when it comes to weight loss. It is touted to be one of the most effective diet plans to lose weight and science supports this fact. Keto is a low-carb diet which focuses on the consumption of fats and proteins. This puts the body into ketosis. Ketosis is a process in which the body starts burning fat instead of glucose for energy. This is one of the best diet plans for quick weight loss. However, it might not be that effective for everyone. Yes, the most popular diet fad of all time may not fetch the desired results for every person who tries it. This article will be your keto troubleshoot guide where you can figure out why exactly you are unable to lose weight despite being on a keto diet.

Also read: Keto Diet For Weight Loss: Who All Can Follow And Why? Our Expert Tells
Here's a list of 6 major reasons why you are failing to lose weight on a ketogenic diet. Take note of these potential pitfalls.
1. You are not cutting back on carbs as much as required
It is possibility. You might still be consuming a lot of carbs without realizing it. This is why your body is not going into ketosis and you still weigh the same. Either this, or you could be more sensitive to carbs. In this case, you would need to cut down on carbs even more. Your carb consumption for the day must not go beyond 50 grams in a day. For this, you need to eliminate most of the fruits from your diet; a few berries can be eaten though. Eat more of proteins and healthy fats like nuts and vegetables.

Also read: Know The Many Benefits Of Eating Carbs!
2. Stress
Weight loss is not all about dieting and working out. The amount of stress in your mind also contributes to weight gain. It messes with the hormonal balance in your body and that could induce weight gain. The stress hormone cortisol makes you crave for unhealthy foods more. This results in weight gain.
Stress also contributes to weight gain
3. You are still not on real foods
On a ketogenic diet, you need to give up on processed foods and stick to a real-food diet. Replacing only carbs with fats and proteins is not enough; healthy and nutritious foods should be included in your diet as well. Protein bars and energy drinks might not be doing well to you. Eat foods like vegetables, meat, fish, eggs and other healthy fats and protein. The perfect keto diet would be low in carbs, high in fats and moderate in proteins.

Also read: Top 10 Foods That Are Healthy But With The Highest Calorie Content
4. You are eating too many nuts
We agree that nuts are a real food and are extremely healthy. They are a rich source of healthy fats and proteins as well. But you need to be careful of your portions. It is very easy to binge on nuts. They are crunchy, delicious and boost your energy levels as well. This is why it is quite easy to binge on nuts. But this is not the right way to go about it. Eating too many nuts adds on too many calories to your body which contributes to weight gain. This could be an important reason why you are not losing weight on a keto diet.

Eating too many nuts adds on too many calories to your body which contributes to weight gain


Also read:
Tiger Nuts: Weight Loss, Anti-Ageing And Many More Health Benefits
5. Lack of sleep
Yes, your quality and quantity of sleep also has a role to play here. Studies have shown time and again that lack of sleep contributes to weight gain and obesity in the long run. It induces hunger pangs, makes you feel tired and kills your motivation to follow your diet and workout regime. Lack of sleep is an important reason why you are not able to lose weight on a ketogenic diet.

Also read: 7 Ways Sleep Deprivation Could Harm You
6. You are filling up on 'healthy sugars'
Healthy sugars are in fact sugars. So eating them instead of regular refined sugar may not do well to your weight loss goals. Keep in mind that honey, coconut sugar and raw cane sugar are just as bad as regular sugars. They are high in calories and prevent your body from going into ketosis. This is why some people on a ketogenic diet are still not able to lose weight.
Coconut sugar has just as many calories as regular sugar
Photo Credit: iStock

Also read: Here's Why Coconut Sugar Is A Healthy Substitute For White Sugar
Disclaimer: This content including advice provides generic information only. It is in no way a substitute for qualified medical opinion. Always consult a specialist or your own doctor for more information. NDTV does not claim responsibility for this information.