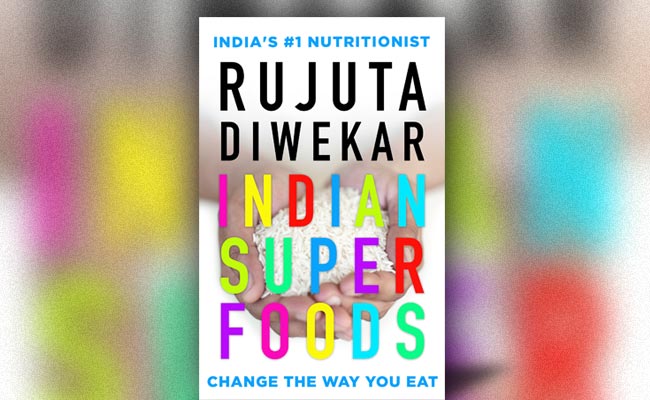 Rujuta Diwekar is one of India's top nutritionists and the author of three bestselling books, including 'Don't Lose Your Mind, Lose Your Weight', the country's highest-selling diet book.
I recently attended a course called the 'Future of Food' in Potsdam, Germany, and there we were, participants from all across the developing world, learning about what it would take to feed the world in 2050 - with an exploding population of 9 billion people and the climate change, we are in a lot of trouble. And the focus constantly came back to this -
Future foods are local foods - and people in the developing world give up eating the local foods because it's less prestigious to eat them.
And these local superfoods, which in ancient times and not so ancient times (like sixty years ago) were celebrated for their therapeutic, weight-loss and well-being properties, are now undervalued or simply lost. Then the West adopts them as 'novel foods' for weight loss and well-being and they get a second lease of life.
So curcumin enters the health store as an antidote to fatigue and obesity but we don't even know that it's
haldi
. The moringa powder that we mix in water for omega 3 and stamina is just the drumstick in the
sambar
and that amaranth is simply the
rajgeera chikki
you get at railway stations. While everyone in India knows how much
dal
to add to rice to make
khichdi
, someone in the West is studying its proportions to earn a PhD. And they will probably also pursue a post-doc in how the proportions change when the person is sick or when seasons change or whether you want to turn it into a
dosa
or an
idli
.
We take food wisdom so much for granted that we don't even recognize it as something of great importance.
If nothing, at least let us acknowledge that we are copying the food habits of people who are copying us, or our grandmothers more specifically. So we are just
dheela
copy cats. The stuff worth copying is not jumping queues, five-day workweeks, respecting pedestrian rights, etc., but we are not interested in that.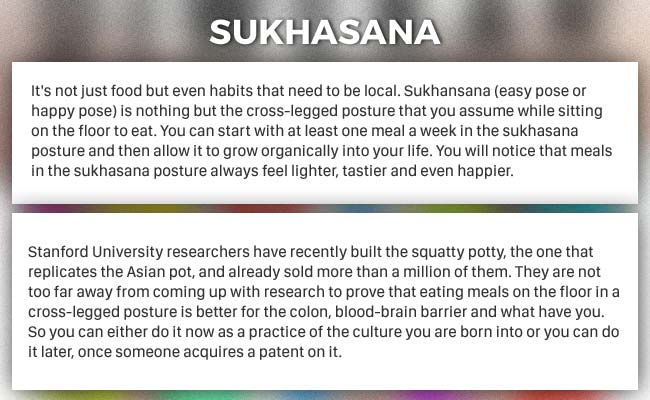 Excerpted with the permission of Juggernaut Books from Indian Superfoods by Rujuta Diwekar exclusively available on the Juggernaut app.