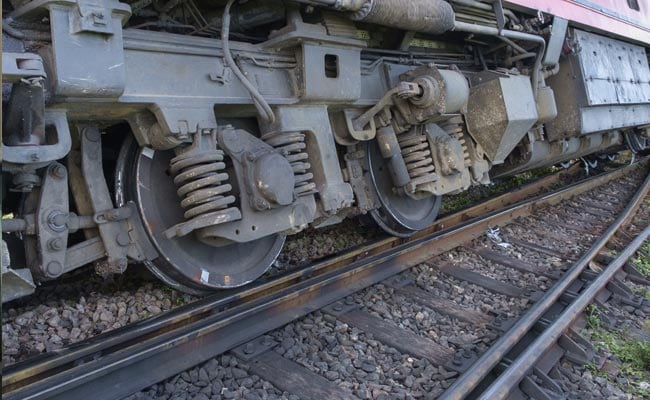 Guwahati:
An elephant died between Titabar and Mariani stations today after being hit by an express train, which derailed after the incident, a Railways official said.
There were no casualties among the passengers and senior officials of the Tinsukia division of Northeast Frontier Railways rushed to spot with a relief train, Railway officer Pranav Jyoti Sharma said.
The incident took place at 4.50 am between Titabar and Mariani stations and the front luggage-cum-parcel van of the 15603 Guwahati-Ledo Intercity Express got derailed.
Traffic on the section was ultimately restored at 7.45 am and the stranded train left the site at 8.06 am after the coach was re-railed, he added.
"While prima facie inquiry has found that the train was within its stipulated speed, a departmental inquiry has been ordered to find out details about adherence to protocols," Mr Sharma said.
He said that there has been a manifold increase in elephant crossings in the recent past and trains are slowed down whenever any information of herd movement is shared with the railways by the forest department in the state.
"It is only because of the close co-ordination between field level officials of both the forest and railway departments that as many as 200 imminent dashings have been prevented this year alone.
"The incidents have, however, to be seen in the light of recent spurt of man-animal conflicts," he said.