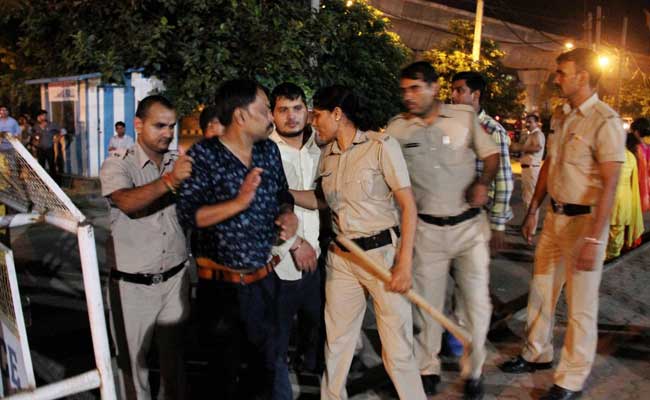 Gurgaon:
About 50 people were arrested in Gurgaon for passing inappropriate comments on women or misbehaving with them in a special drive called "Majnu Returns", police said on Saturday.
The drive was conducted on Mehrauli-Gurgaon (MG) Road from 11 pm on Friday to 1 am on Saturday by policewomen in plain clothes, Assistant Commissioner of Police Dharna Yadav said.
The policewomen and other women stationed themselves at 10 points on MG Road, including outside Sahara Mall and Metro stations, and found plenty of men passing inappropriate comments or making inappropriate gestures or misbehaving with them.
About 50 such men were rounded up and kept in a "Majnu Room" in Sector 29.
Police had arrested over 250 people last year during three such drives, the last one being carried out in December.
"Majnu", drawn from the love-pair Laila-Majnu, used to colloquially suggest a love-lorn man. Today, it is used for a man who behaves inappropriately with women.